SYNLawn has, and always will be committed to supplying quality synthetic grass (some call 'fake grass) that is 'GREEN' and sustainable. If you have done synthetic grass research effectively you understand the importance of purchasing products that are 'EarthFriendly' for the future of our world.
All of our products are bio-based and 100% recyclable because they are created using renewable and fully recyclable materials. Our exclusive Enviroloc™ Backing System has an enhanced multi-layer component system locking in durable fibres extending the life span of your turf.  With the best warranty in the market of artificial grass you know we stand behind our products.
Enviroloc's™ primary backing is constructed with two layers of woven backing stitched together with a layer of polypropylene fiber in the middle. Unlike many competitors synthetic grass products with SYNLawn® have less shedding of fibres.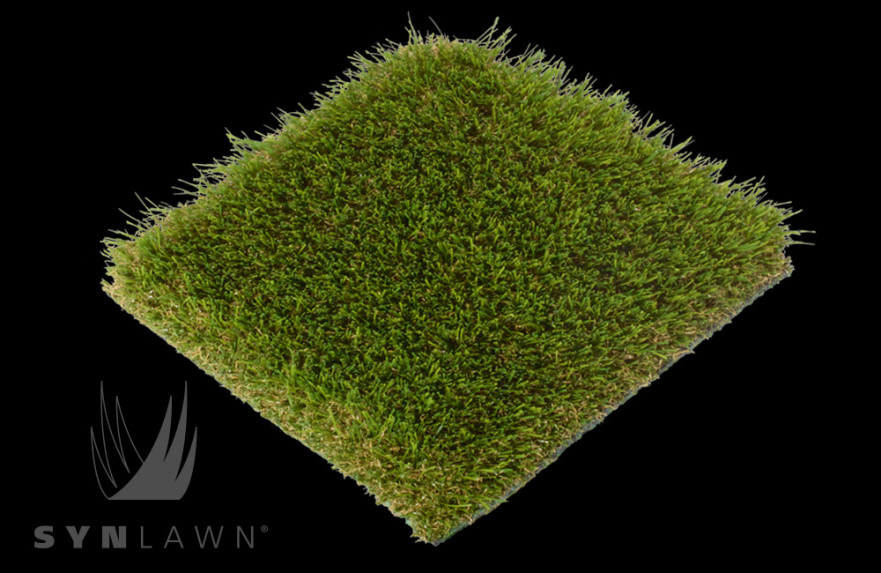 Another component of our Enviroloc™ Backing Systems is BioCel™ technology.  "This technology uses a renewable resource, bio-based polymers created from soybean plants, in place of a large portion of petroleum-based polymers.  Next it adds Celceram™, which is recycled during the coal combustion process and improves upon the product's dimensional stability."

Environmentally conscious builders, contractors and landscapers can also benefit from the fact that our products are water efficient made from recycled and renewable materials which can actually contribute points to LEED® (Leadership in Energy and Environmental Design) project certification.
Our SYNLawn synthetic turf systems can help you conserve water, help eliminate pollutants from emissions released by lawn equipment, alleviate grass allergies and prevent damage from pests such  as chafer beetles that are destroying lawns throughout our beautiful City.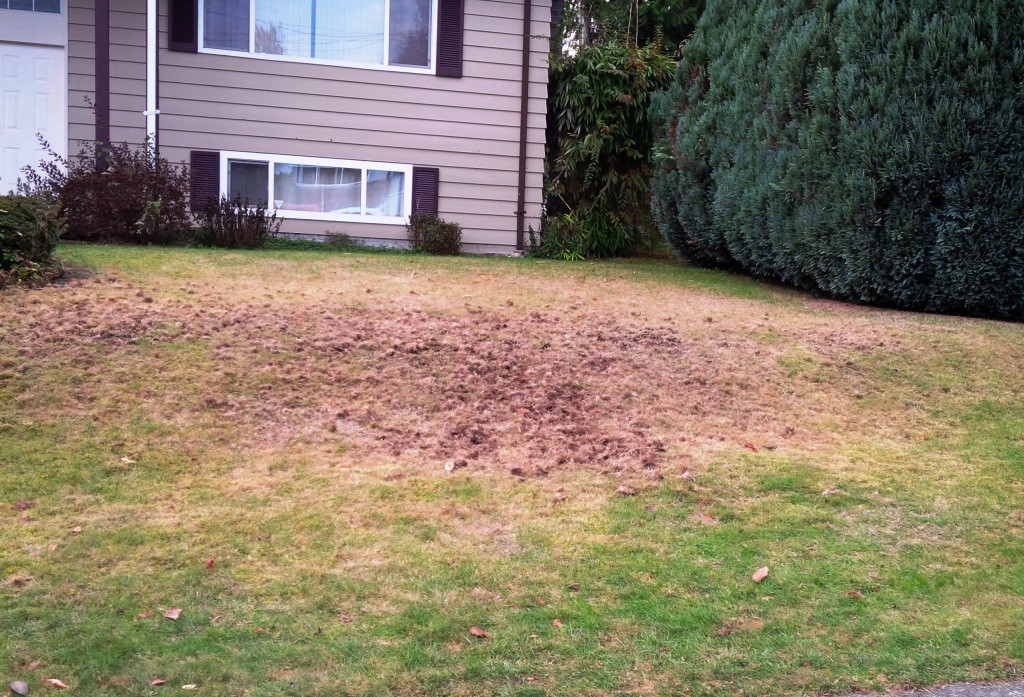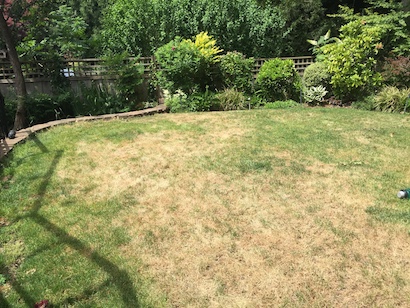 Whether or not your lawn has dead grass as a result of too much sunshine, not enough water, too many weeds, chafer beetle or pest destruction, or your sweet lovable dog has been digging holes burying bones it's not likely the landscape you desire.  Your real estate is your investment!  With a one-time installation of quality synthetic grass you can relax and enjoy your yard for years to come.  Do your synthetic grass research, compare products and view installations of previous or current jobs within your community.  Talk to representatives of the businesses that do the installations and ask for references.  Take your time choosing the perfect system that will work for you; pet runs, golf putting greens, safer playgrounds, wheelchair accessibility, UV protection, types of grass are all considerations you may want to ask your sales person about.
Ask questions:
What goes beneath the synthetic grass?
What is the warranty?
What maintenance is required?
 What can be used to eliminate odours caused by pets?
Is it removable?
Is it environmental?
How is it manufactured?
You deserve the best and good landscaping is an investment in your property.  Save on time so you can enjoy your yard to maximum potential.  Save on our environment for the future.
SYNLawn Vancouver also known as SYNLawn West Coast is serving the residents throughout the lower mainland.  We have branches throughout North America with representative waiting to answer your questions so give us a call.  1-866-758-7888 or simply submit your name in the box on every page and let us give you a call today.
Turn your lawn into your paradise!