Artificial Pet Turf Vancouver Residents Love
Vancouver dog owners are rejoicing over the countless benefits SYNLawn's synthetic pet turf!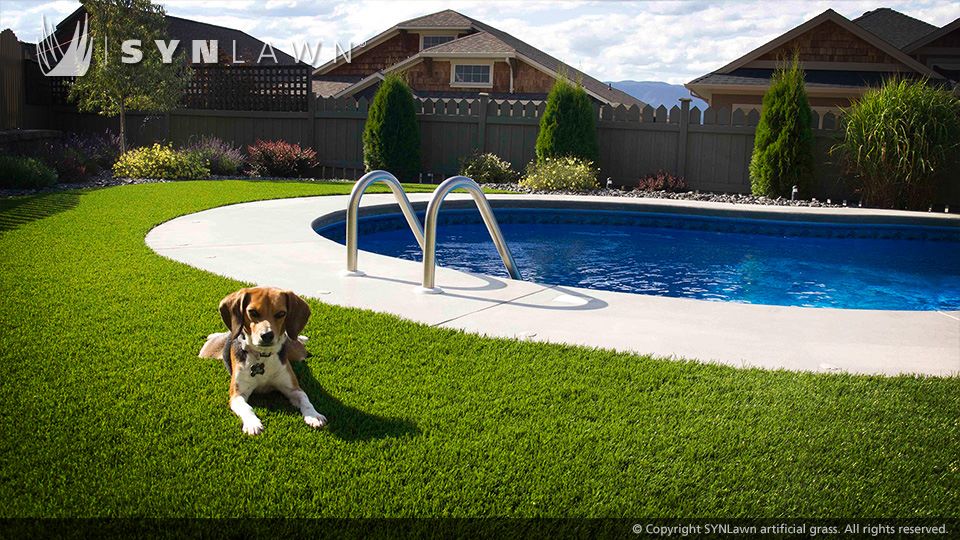 SYNLawn® is offering pet lovers in Vancouver pet turf that makes certain their furry friends are always safe and comfortable while spending time outdoors. Get ready to fall in love with the pet turf Vancouver residents and their dogs are going bonkers for.
We have always been a pet friendly company and strive to provide residential landscaping turf options that take the well-being of your pets into mind. This isn't fake grass as you might remember it, we took things to the next level. Our state-of-the-art dog runs offer a wealth of benefits for pets and pet owner alike. Plus, every synthetic pet turf installation comes with additional benefits!
All artificial pet turf features a realistic, durable surface perfect for dogs
Synthetic grass eliminates the possibility of mud or dirt being tracked into the house
Artificial pet turf prevents dogs from digging damaging holes
Fake grass for dogs kicks fleas and ticks to the curb for good
Our artificial turf products provide excellent odor control
Our landscaping turf makes it extremely easy to clean up after your dog
Blasts away the possibility of urine spots and dead grass
HeatBlock™ reflective technology allows for up to 20 percent cooler surface areas
Offer about our additional security upgrades
A great deal of research and development goes into the creation of our synthetic grass products. As pet lovers ourselves, we take a great deal of pride in providing pet owners with products they feel good. We know you want the best for you pet, and so do we. That's why we go above and beyond to ensure our turf serves both the pet and the owner perfectly all year round. There's a reason Vancouver pet owners love SYNLawn!
Pet owners aren't the only ones who love our artificial grass for dogs, many commercial pet facilities love SYNLawn! For artificial pet turf Vancouver residents and commercial facilities love, turn to SYNLawn Vancouver. We're experts when it comes to installations and can handle any space – no matter the size or shape! If you're in the market for commercial pet turf, choose the best artificial turf installation available.
Your pet is a valued member of your family, and we are committed to its well-being. If you want a synthetic turf installation that treats your pet to the yard of its dreams, choose SYNLawn. Get ready to get used to no more dirty paws or pests coming in from outside, a yard that stays green all year round and countless other benefits when you choose SYNLawn Vancouver pet turf! Your pets will be happier and so will you. Dog daycare centers choose SYNLawn® pet systems to create the perfect outdoor feeling!
Ready to learn more about SYNLawn's line of pet friendly products and how they would make a perfect fit at your home? Contact the SYNLawn Vancouver team today to get started. An expert will help you take the first steps, provide a free quote, and answer any questions you may have!