Research indicates that exercise for seniors can help reduce falls and fatal injuries.  Not surprising but a good reminder for many!
As per a recent study for our Canadian government that is well worth the read for anyone who is a senior or cares for one, the biggest risk factor increasing risks of falls is muscle weakness.  (Link to article).  Surprisingly our building codes and how retirement homes are designed are often a factor that contribute to seniors' falls which inevitably can be critical.  One of these factors is uneven pavement due to sidewalk cracks or tree roots.  Another major risk is lighting which can so easily be remedied and should be essential.
In this research it states the exercise for seniors should target balance, gait and strength training.  With estimations that only 11% of our Canadian seniors between the ages of 60 to 79 meet Canada's physical activity guidelines it seems we need to become more pro-active.  What if more were done to promote fun?  What if safer community programs were introduced?
Of course, since you are reading this on the SYNLawn® website our purpose is to educate and inform you on the benefits of synthetic turf.  In regards to the issue on increasing exercise for seniors to reduce the risk of falls and offer better opportunities to have fun we would like to show you a few options:
Bocce Ball – originally an Italian game that has been around for over 7000 years. A team sport that encourages outdoor activity, improves balance and of course is entertaining while competitive.  An official playing surface is normally 90 feet long, 8′ X 13′ wide and usually has a border surrounding the court.Our SYNGreen 200 and SYNFringe 200 are perfect for this playing surface and are installed over a crushed aggregate base.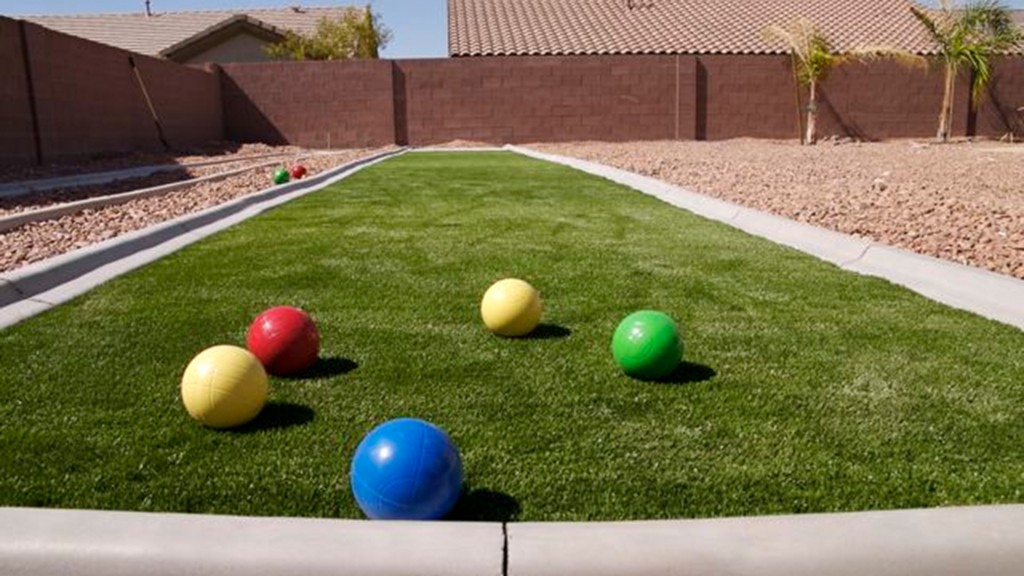 What about golf?  Perhaps rather than going to the local course and shooting 9 or 18 holes you prefer to practice at home.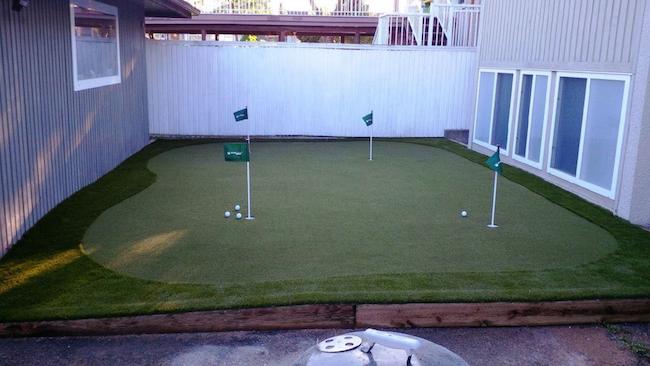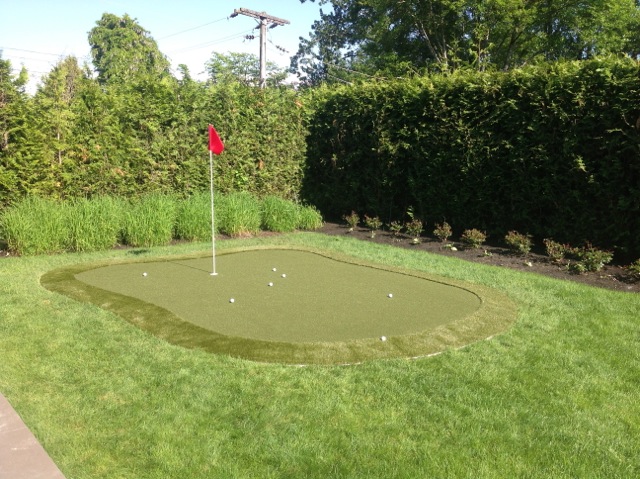 Lawn bowling is an excellent team sport that would be a great attraction as exercise for seniors within the community or in a retirement home.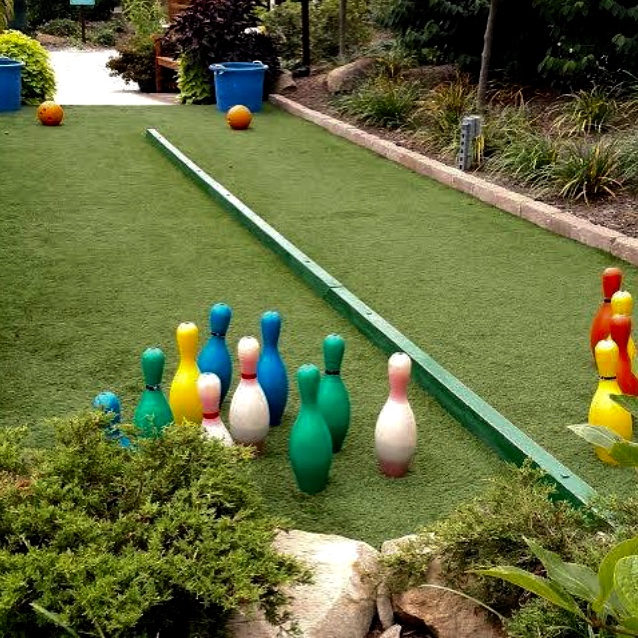 You could even play chess or checkers!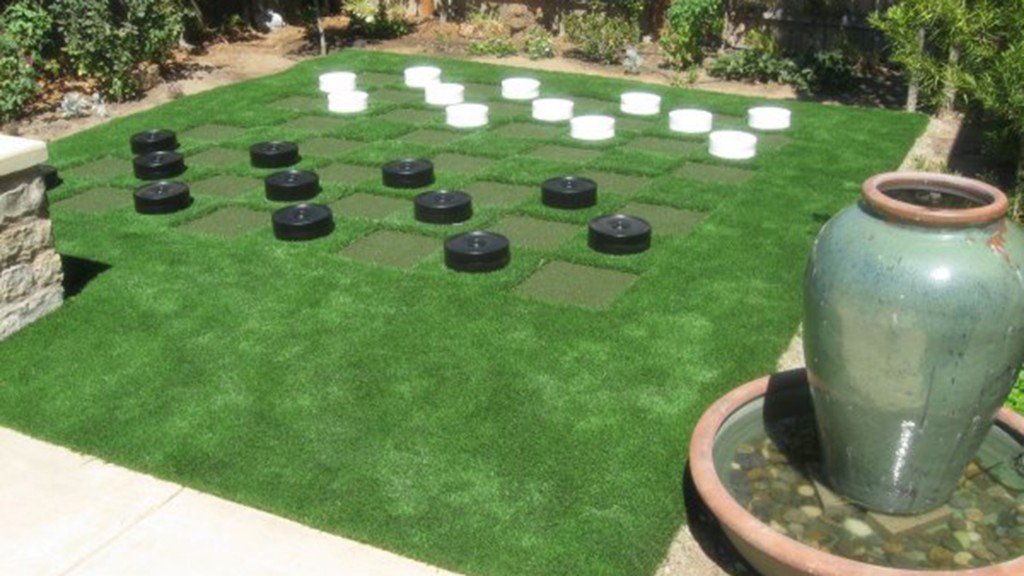 Most of us love pets and for many seniors walking their dog is motivation to get outside every day.  With a SYNLawn® pet system even in the worst weather conditions your dog has an opportunity to  not only get exercise but relieve itself.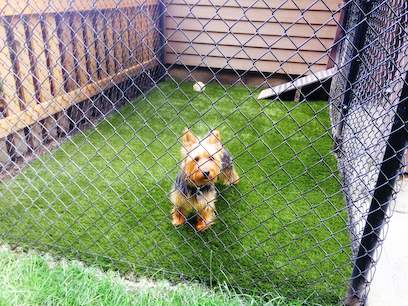 Tai-chi and yoga are excellent exercise for seniors but for many who have grass allergies it's difficult to participate.  Our SYNLawn® systems are wheelchair accessible and decrease the impact of falls up to 6′ with the proper base.  Courtyards, decks and patio's are safer, better looking and easy to maintain.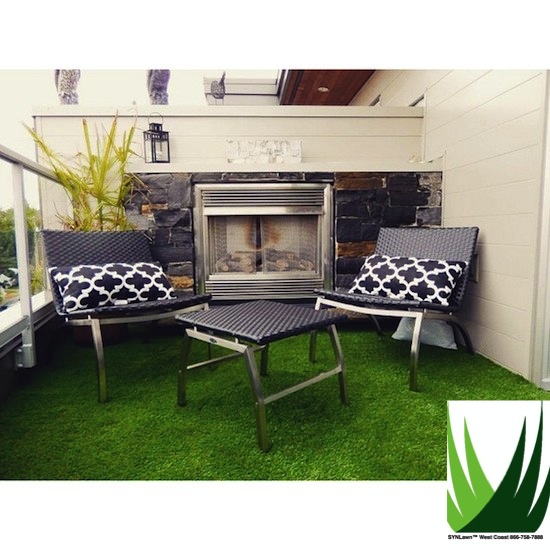 Create an environment that is eco-friendly, pet friendly and earth friendly.  Fake grass no longer looks fake, it is the best alternative and often better than natural grass.
We all hope to age and be a senior some day.  No matter what age we are exercise is essential.  Let us help you design the perfect exercise area at home, in retirement, residential or commercial so you can enjoy the benefits of aging healthy.
Call us today for your free quote:
SYNLawn® West Coast (Vancouver and area) 778-999-6492
SYNLawn® Okanagan 778-581-5296
SYNLawn® Edmonton 587-588-6890
Canada – 866-758-7888