Over time your investment with SYNLawn saves you money, time and the environment is cleaner.
Are you aware that watering your lawn is approximately 50% – 70% of your water utility bill ? With municipal water restrictions and global warming it's inevitable this expense will continue to escalate. We all know a green lawn increases the value of our property so what's the solution?
Water conservation and air pollution are a concern for each and every one of us. As conscientious citizens and property tax payers it's important to save our environment. Saving money is a bonus! With the quality of products we manufacture at SYNLawn® your investment actually pays for itself over time. SYNLawn's synthetic grass is superior to any other on the market. Our warranty backs up this claim. Artificial turf is the wave of the future.
To not have to drag out the lawn mower, hoses and fertilizers, or pay for underground irrigation and a landscaper you save time, money and the environment. No more pesticides, fertilizers, weeds, infestation by chafer beetles or rings caused from dog urine. Only a clean, beautiful lawn that is practically maintenance free for up to 25 years with over 25 different grass selections to choose from.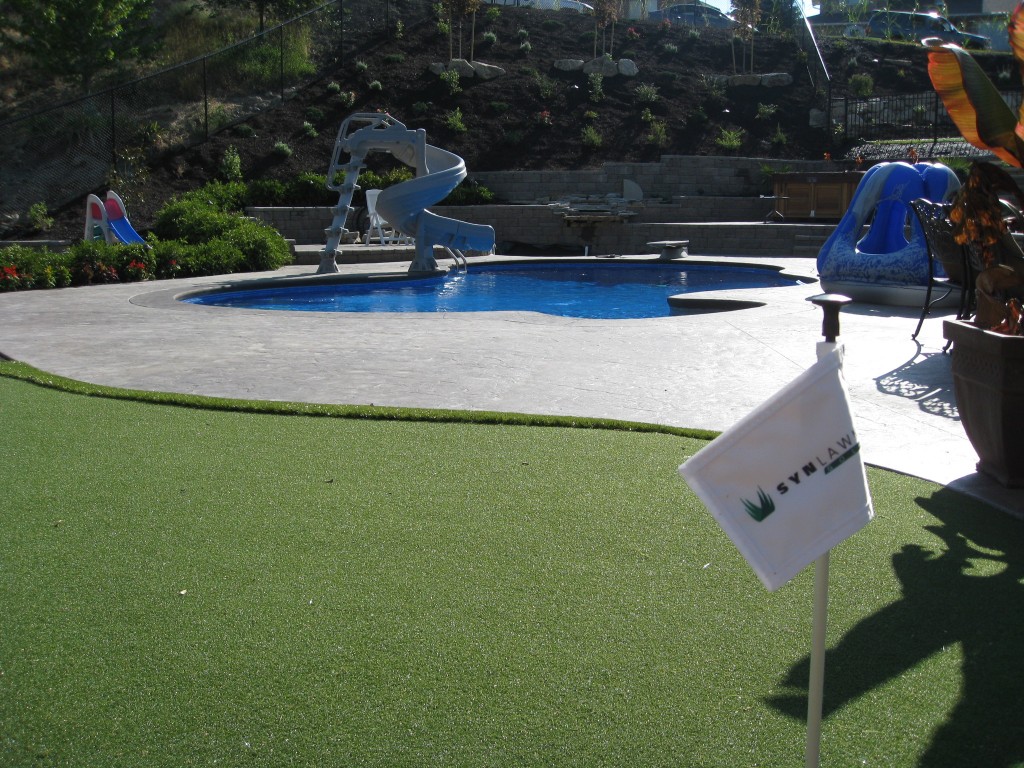 You can be as creative as you want with synthetic grass. Walkways, between tiles, a golf putting green, bocce ball court, tennis court, easy non-slip surface around the pool, small spaces that are hard to get at or large landscape areas, slopes and more we'll leave it up to your imagination.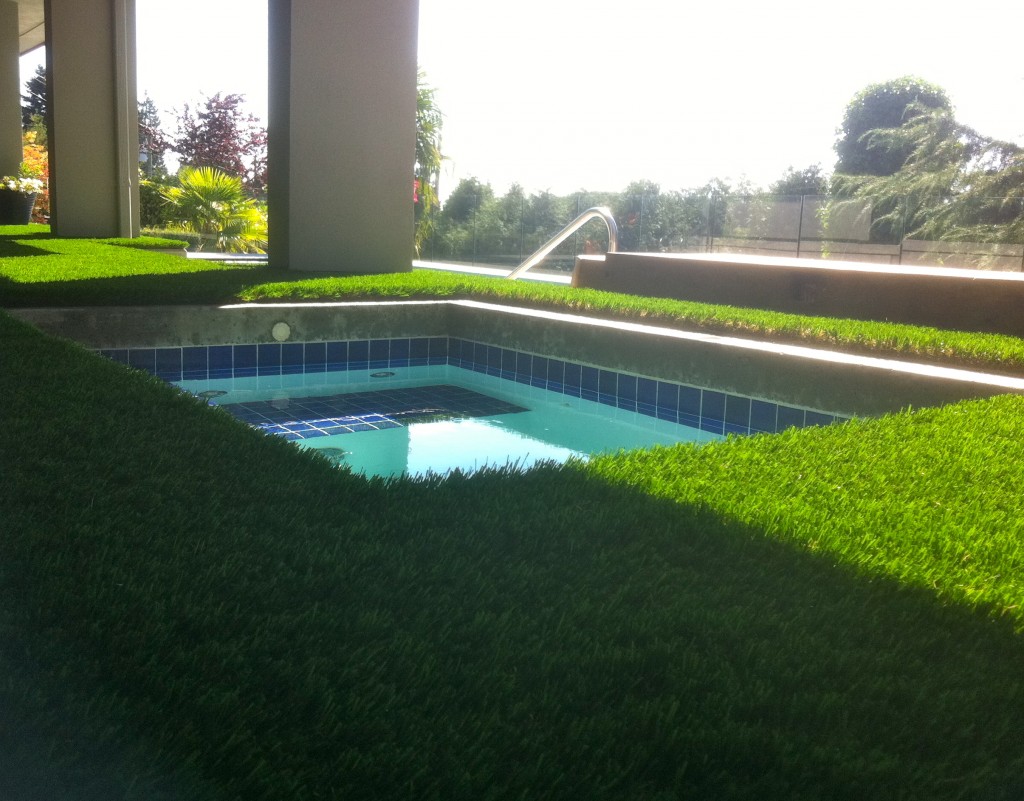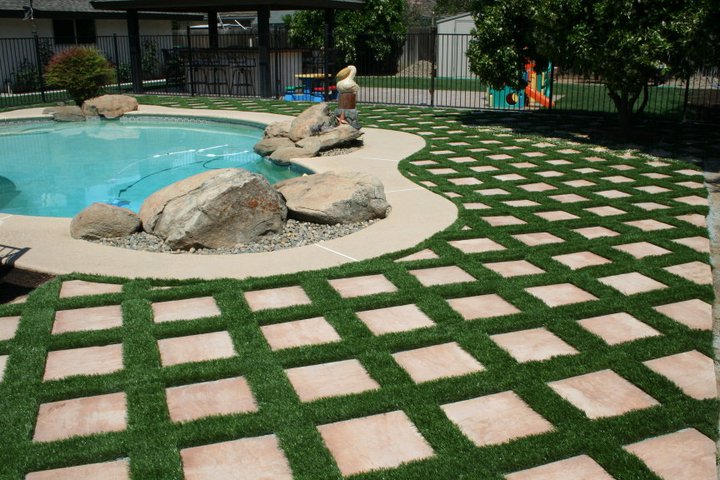 Synthetic grass surrounding a water feature, pool or hot tub adds a soothing and relaxing impression. It's soft to walk on but never appears trampled. You can create your own unique landscape design.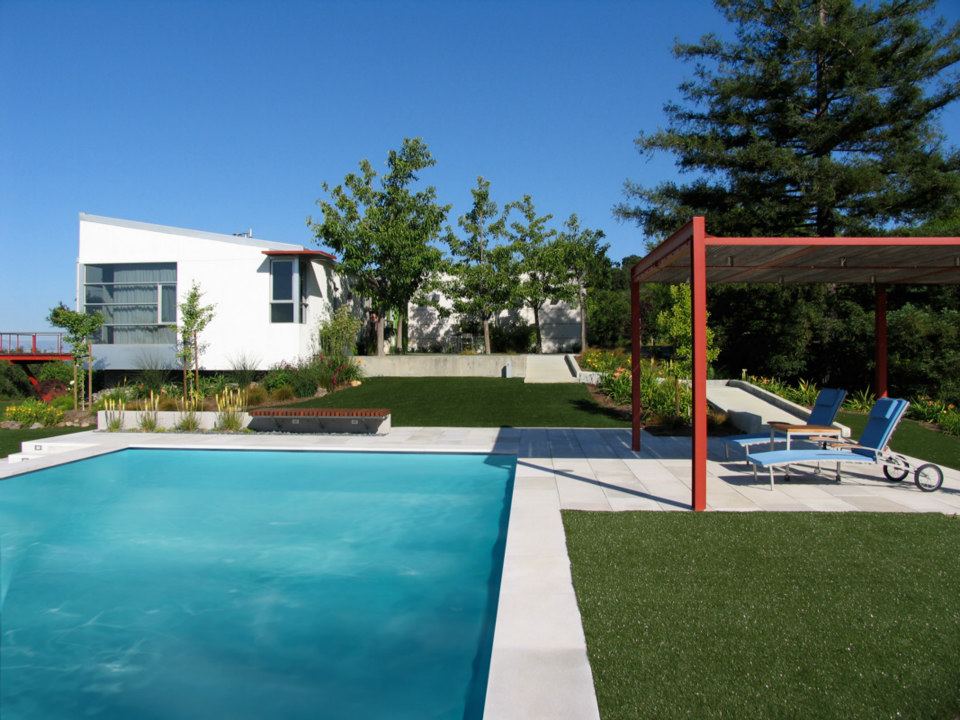 Vancouver Real Estate is an investment. It's essential to keep the city looking natural with green landscaping. A home improvement such as SYNLawn® synthetic grass systems will increase the value of your property and stand apart from the rest.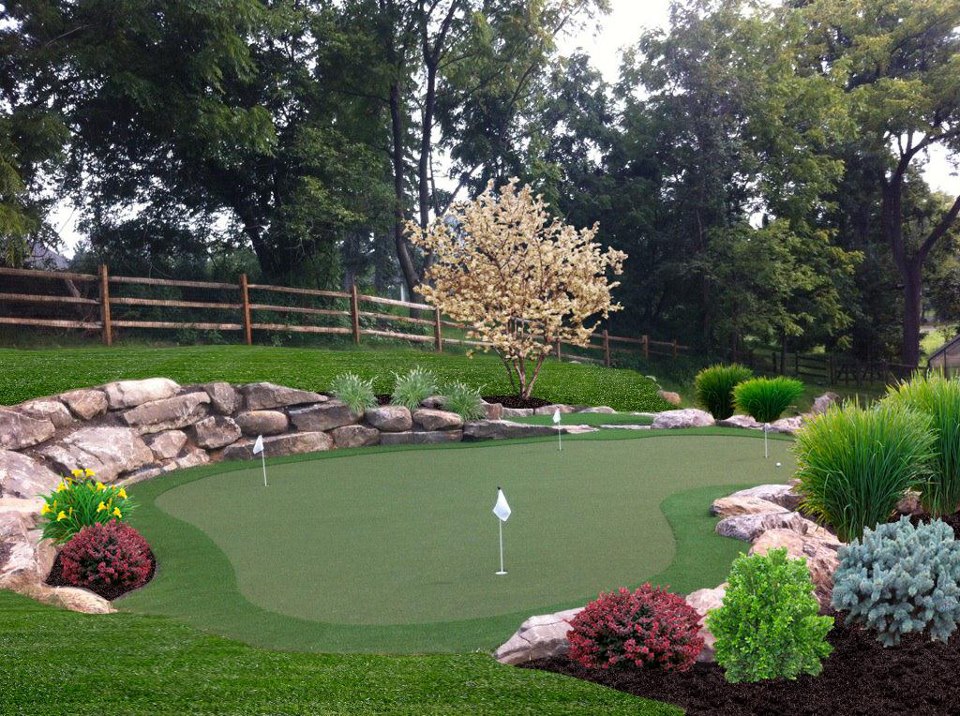 Don't be a victim of the chafer beetle damage that is affecting the majority of lawns throughout the lower mainland. Your neighbour will be envious as they peer at your green landscape while they struggle to rid themselves of the damage chafer beetle does.