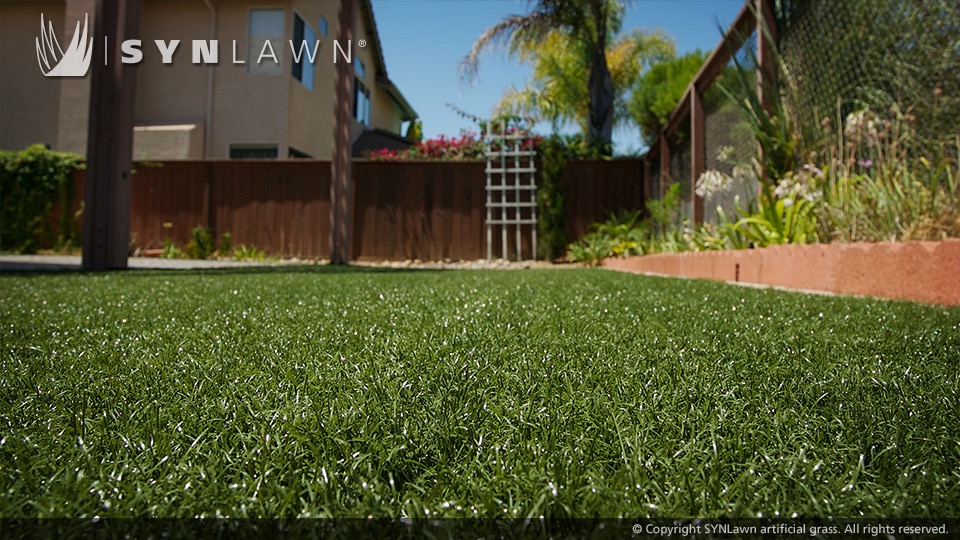 SYNLawn has secured itself as one of the most trustworthy artificial grass suppliers in the world, and it's no secret as to why. Our artificial grass promises consistent performance, easy maintenance and realistic performance. Switching to SYNLawn just makes sense. For Vancouver residents, making the switch to artificial grass is cost-effective and can increase the value of your home or business. Discover the benefits of adding artificial grass in these applications.
Pet Areas
We know how important it is for your pets to have a safe, clean place to play or do their business. At SYNLawn Vancouver, we're proud to offer a solution that meets all these needs – and it's super easy to maintain! Artificial pet grass stays green all year long, so you can finally say goodbye to dry, crunchy patches of grass. Our high drainage rates also help eliminate liquids quickly so you can enjoy a fresh, clean lawn every time you step outside. Pet owners can also choose infill with odor-removing crystals for pet areas. This is one solution everyone can agree on!
Landscaping Solutions
Whether your front yard needs a refresh, or you need a long term landscaping solution for your busy retail store, SYNLawn Vancouver is there with an artificial turf system to meet your needs. No one wants to worry about trimming the lawn when there's a life to be living. Artificial grass installations save you from lawn maintenance and expensive water bills. That's two huge benefits with one simple product. Our turf looks great all year long and can even handle heavy foot traffic at commercial properties.
Playground Turf
The safest, most reliable playground surfaces are installed by SYNLawn Vancouver. Our playground systems are heavily tested to ensure your child's well-being. The turf is in  accordance with IPEMA standards (International Playground Equipment Manufacturers Association) and comes with CSA-approved fall attenuation. Whether a fall from playground equipment occurs or your child simply trips, they'll be more protected than ever. SYNLawn gives your kids more freedom to play and parents get the peace of mind they deserve.
Putting Greens
Avid golfers know how important it is to get as much practice in as possible. Combine both practice and entertainment in the comfort of your backyard. Vancouver residents can have a custom artificial putting green installed right at their home! Synthetic gold grass comes with all the benefits of your favorite courses, like natural ball roll and realistic gameplay. Enjoy a relaxing night with family, or practice before your Sunday tee time. The freedom is all yours!
SYNLawn Vancouver would love to help you find the application to meet your needs. In addition to these uses, we can customize our artificial grass installations for your home or business. Get in touch with us today to discuss your needs and request a free estimate. Contact us online today!