Owning a pool or hot tub can be a big responsibility but when used often is very relaxing.  Many home owners typically surround their pool or hot tub with tiles or stamped concrete – a slippery surface when wet!  Why not consider synthetic grass?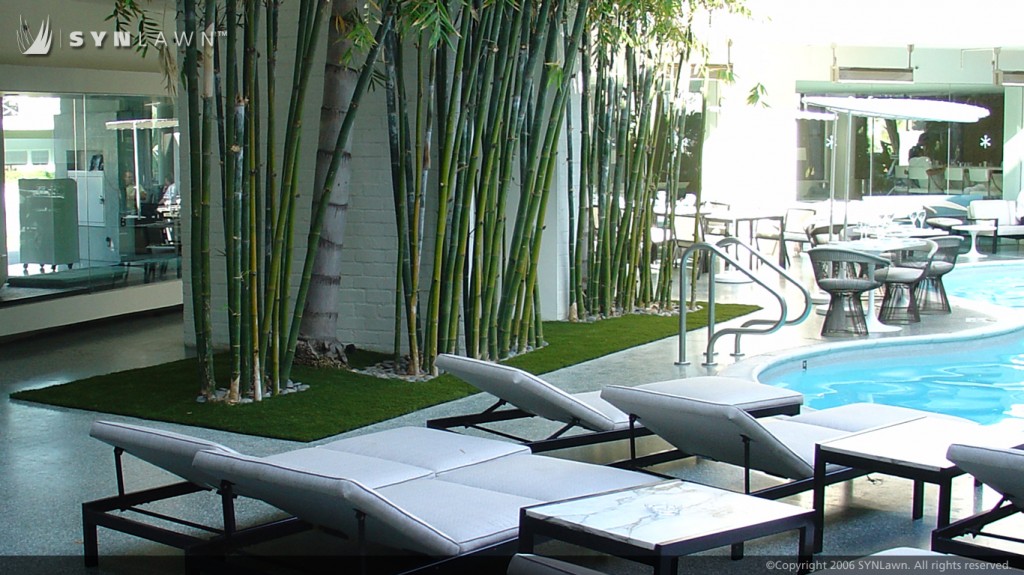 SYNLawn® synthetic grass blades are U.V. protected to prevent fading, and the synthetic fibres are soft on the feet. With our systems you can add a base that will soften a fall and help prevent injuries.  The artificial turf also helps keep your water cleaner as the sand or dirt aren't as easily tracked in.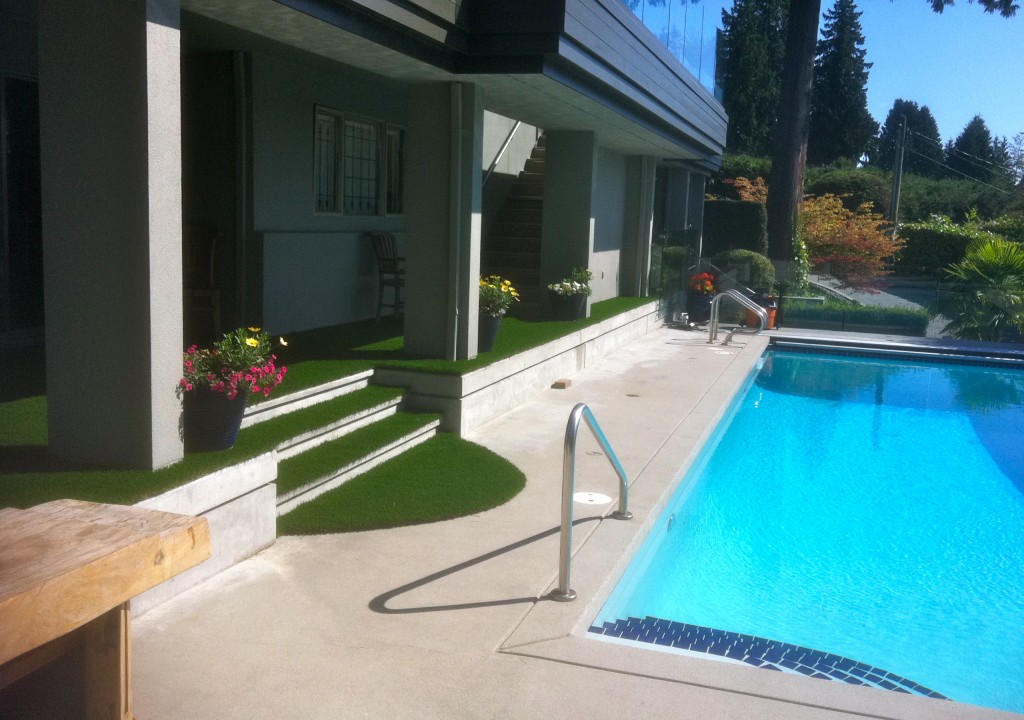 Running out in the cold of the winter to jump into your hot tub? Synthetic grass will keep your tootsies warmer than a cold surface of concrete.   With the correct drainage and SYNLawn system any spillage will drain which is also a safety feature.  No ice around your tub!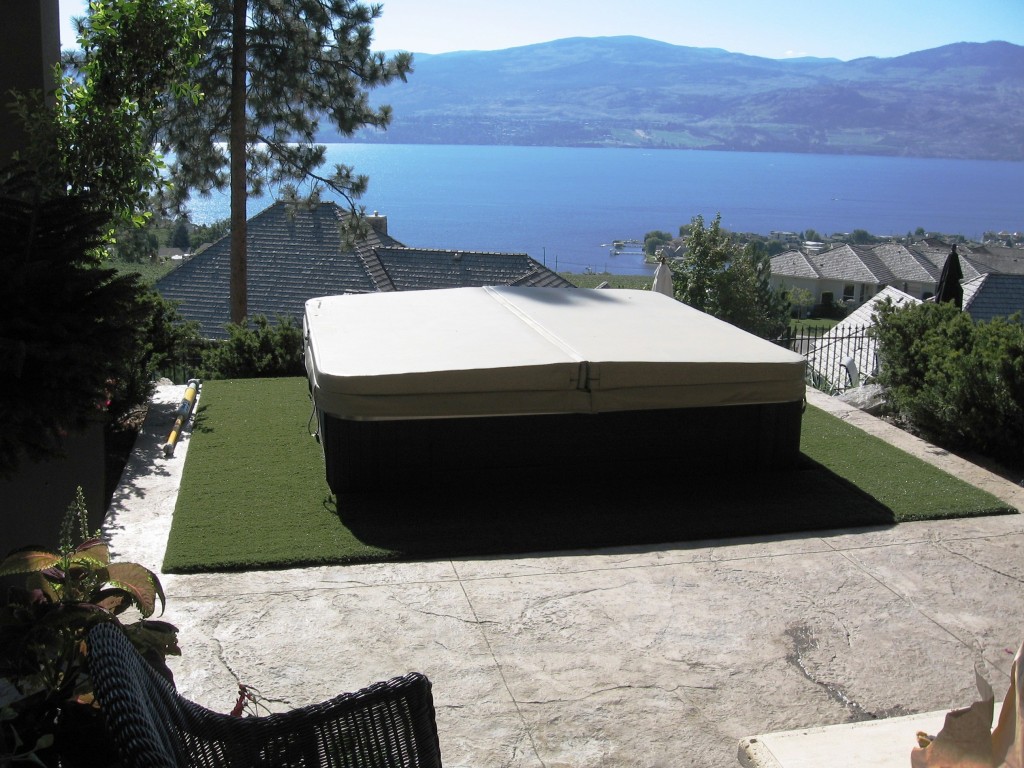 We install Winter, Spring, Summer and Fall for residential and/or commercial properties. If you have an existing pool or hot tub or plan on installing one give us a call.  Together we will design a safe and appealing surround that you enjoy for years to come.