Each Canadian uses about 350 litres of water a day, second to our southern neighbours, the United States we are the worst consumers world-wide. Global warming affects Vancouver and we are seeing the results of this more each year with dead grass where there were once green luscious lawns.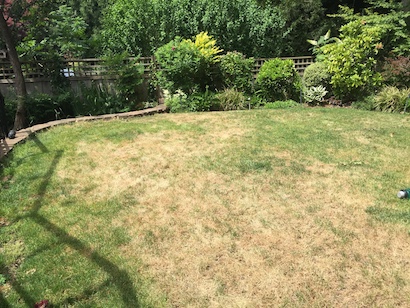 There's nothing that looks worse than a brown landscape that looks unkempt and dry!  It devalues the property and is a fire hazard.  There isn't enough rainfall coming any time soon to repair the current damage within British Columbia.  A new way of landscaping is inevitable and we have a viable solution.
For the first time in over 100 years a new Water Act will begin to take affect next year in British Columbia.  Now is the time to get a jump on the rush for synthetic grass and improve your landscape.
SYNLawn® IS the leading synthetic grass company in all of Canada.
We have the best warranty, superior products with numerous types of grass to choose from depending on your specific needs.  We are experienced and have well-trained installers who understand the importance of a job well done that will last for years. Our synthetic grass systems are exactly that; systems and do not look like fake grass.  Our grass is the best alternative to natural grass!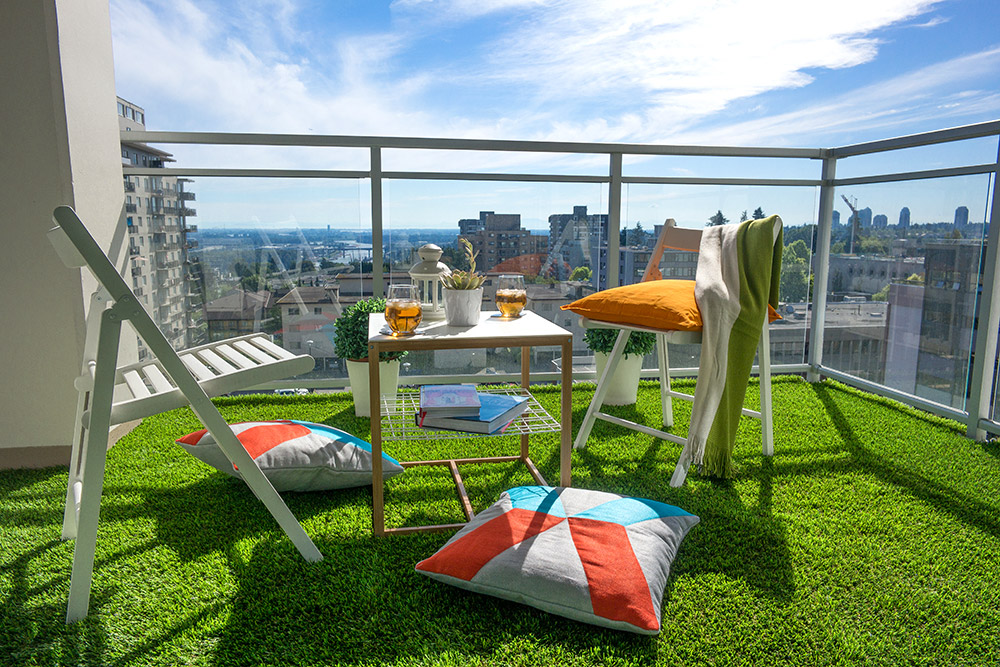 Whether you are looking for a piece of heaven that feels lush, looks green, is soft to the touch and brings nature closer on your deck, rooftop, patio, full landscape or commercial entrance our professional sales staff and installers will work with you to determine the best solution.
Even our City pets who love to roll about on the grass appreciate the texture and feel of SYNLawn®.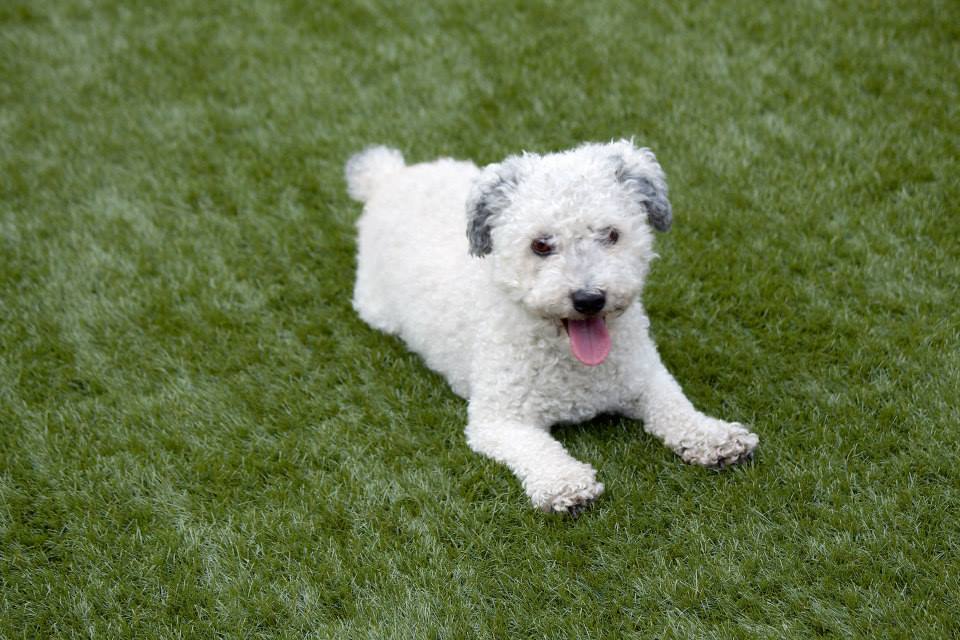 Meet Oscar our SYNLawn® West Coast mascot!  He can't help tumbling and rolling on any piece of our synthetic grass – it feels so good!
Whether it's your business or your home the first thing people notice when they come to visit is the exterior.  Synthetic grass by SYNLawn® looks like natural grass.  We have a wide variety to choose from that serve various purposes whether for high traffic areas, pet runs, direct sunlight, sports fields, golf putting greens, rooftops, patios, and so much more.  Take your time, look around at other articles or click on the tabs above to learn more.  Visit our Canadian head office site. Give us a direct call, any of our sales people throughout B.C. or Canada would love to hear from you.
866-758-7888
SYNLawn® West Coast: Lawrence McClure –  Vancouver – 778-999-6492 or Matt Chatwell – BC & Vancouver area – 778-246-2210
SYNLawn® Okanagan: Okanagan Valley, BC – 778-581-5296 Chris Berry
SYNLawn® Edmonton: Ryan Harris – 587-588-6890
We will come to you to discuss the perfect solution for your needs and provide a free estimate.  Don't let water restrictions limit your landscaping needs or depreciate your property investment.  Let us help you with a long term solution that will increase the value of your property and/or provide comfort and peace of mind.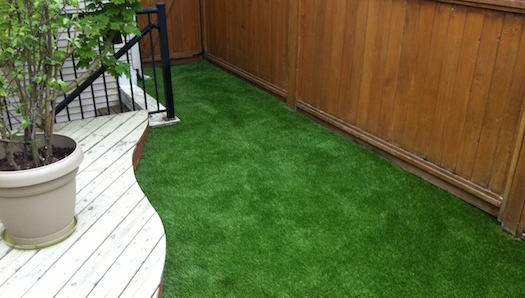 This would not be an easy lawn to mow or even water but with artificial grass by SYNLawn® it looks perfect!