Artificial or fake grass, synthetic lawn or synthetic turf,  it doesn't matter which term you use SYNLawn® landscape products guarantee quality and service to our customers.  SYNLawn is a pioneering innovator of synthetic landscape grass with the largest selection in this industry.  Our products are designed to out-last and perform better than any other landscape products used today.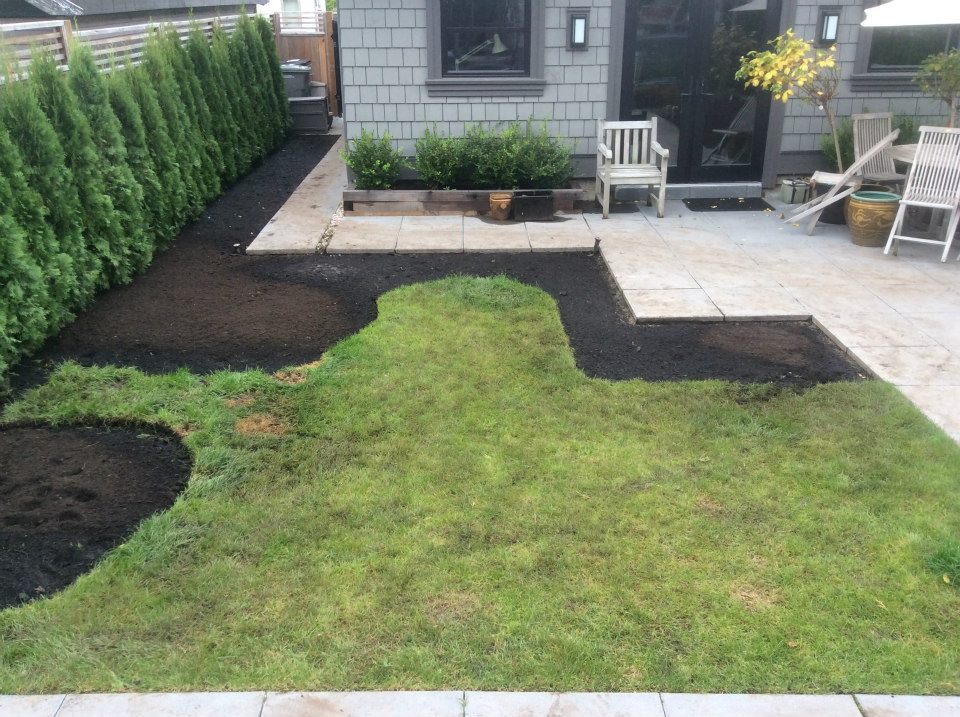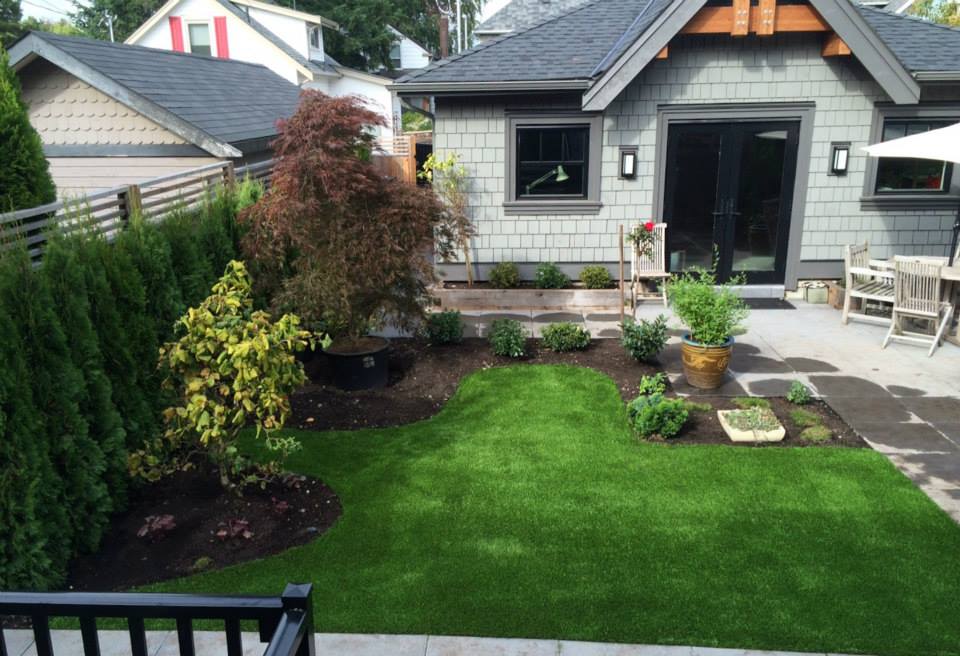 Quality products that last put the green back in your pocket.
We manufacture, distribute, install and warranty all our products.  We use state-of-the-art research and development with quality as  priority.  We are the only true maintenance-free artificial lawn producer and manufacturer providing a superior solution for green space and landscapes across North America.
On average a typical North American household uses 2/3 of its' water consumption on lawn irrigation.  SYNLawn started the revolution for WaterSmart landscaping.  Environmental awareness has saved billions of gallons of wasted water saving our planet.
 As the best alternative to natural grass we provide a lush, green look and feel for homeowners and businesses saving time, money and water.  Our focus on details and design for every individual landscape installation allows a perfect transition between your synthetic grass landscape and flower beds, hedges, walkways or paving stones.  Perfect for pool side as well!
 Beyond what the eye can our products are green through and through.  We use biodegradable products that are 100% recyclable. Our exclusive Enviroloc™ Backing System locks in the durable fibers extending the longevity of the product.  It looks great for years while conserving our Earth's environment.  Also, our HeatBloc™ technology reduces temperatures by reflecting the sunlight.  Easier on bare feet on hot days and certainly not as slippery as tile or cement.  This technology helps dissipate the heat up to 20% more than other commercial artificial turf competitors products.  Our synthetic grass manufacturing technology also gives the fake grass a shimmer that is soft to the touch and more realistic in appearance.
Synthetic grass is no longer the artificial turf known on sports fields, it's modern technology saving our environment while providing a lasting, appealing and green solution for landscapes, pool surrounds, playgrounds, roof tops, decks, patios and home entertainment.  Whether you're wanting an oasis in your yard, a soft durable solution for your deck, a golf putting green or tennis court we would be happy to come by and show you our samples, give an estimate and find out what your landscaping needs are.
Give us a call today:
Chris – 778-246-2209
Matt – 778-246-2210
Wendy – 778-344-4469
Or fill out the form on the page and we'll call you.
We are Earth Friendly, Water Friendly and Pet Friendly and we're making a difference reducing the carbon footprint and saving our environment one step at a time.