Dogs love SYNLawn! We've been installing synthetic grass throughout the lower mainland and every dog exposed to it has loved it as much as the owners do. Dogs don't care that it's synthetic! The soft feel and traction they get is all that matters. Owners are happy because their dogs are cleaner, drier and less exposed to bothersome insects.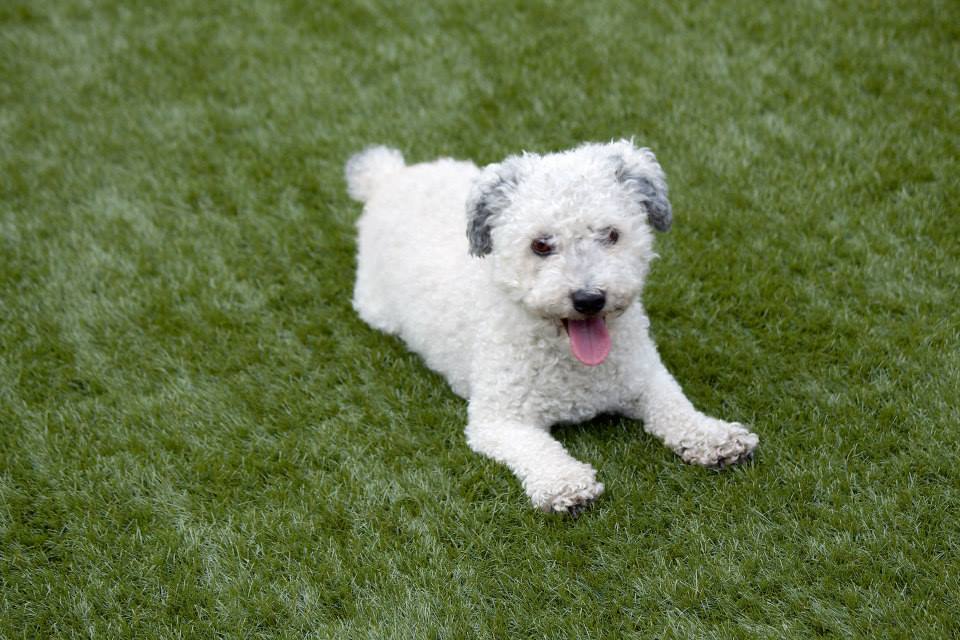 As dog lovers our pets are part of the family. Living in the city they don't always have the space to run and be free unless in a pet park, often with other dogs.  To have the freedom to run, roll, and rub their face into grass is natural for a dog.  At SYNLawn® we are very conscious of the needs of a dog.  The size of dog, location where the artificial grass is installed, time spent on the area and even the age of dog is taken into consideration before we install a pet system.  There are many varieties of grass to choose from and we do not use rubber crumb infill which could be a choking hazard.  Our EnvirLoc †µ backing assures superior quality so dogs are not able to dig through and pests are unlikely to be a problem. With the right installation and proper drainage your dog stays cleaner and drier, and you the owner are happier not to bring the outdoors in.  Additional preventative measures to protect against urine door, sun damage, mood and bacteria are an additional asset with synthetic turf.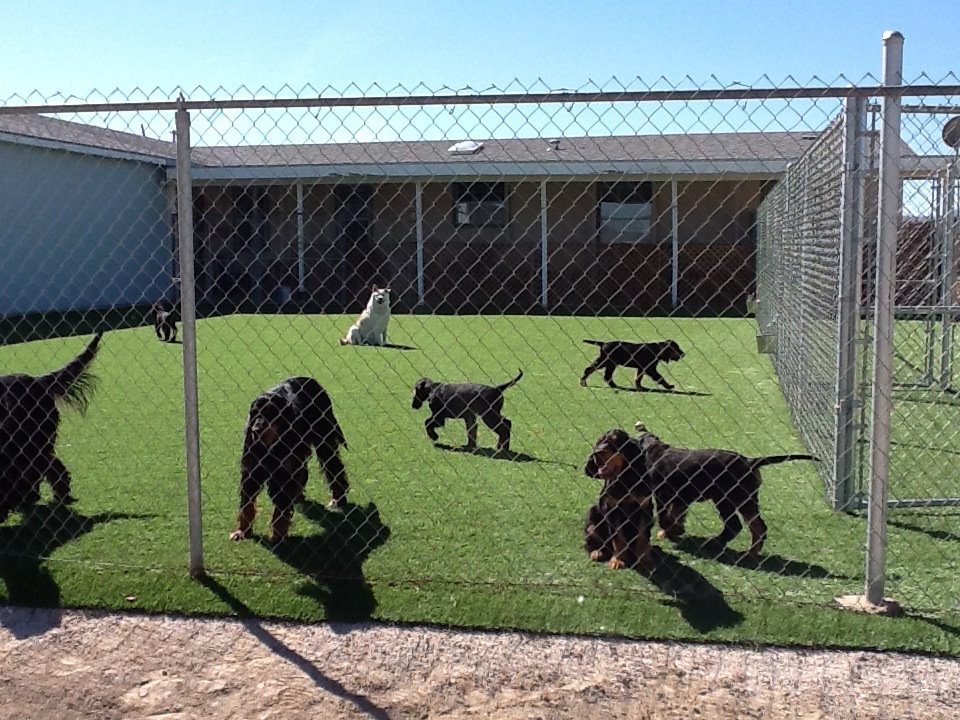 If your dog visits a kennel regularly or you own a dog facility SYNLawn® knows precisely how to maximize the green space! Holes can't be dug under the fences for quick escapes. The grass is cooler than other surfaces and has a UV protection to allow longevity.
You pet will be healthier and happier!  Whether you have a large yard, rooftop area that can be utilized or deck, with SYNLawn® we bring you and your pet the feel of natural grass and a safe play area. We can even install indoors!
Easy to maintain, no water required, no pesticides, no holes and no brown spots.  It's easy to understand why synthetic grass has become the best solution for so many.
If you live anywhere between Hope to Whistler, BC we are happy to provide a quote to you.  Submit your name, and pertinent information on the front of the page and we'll call when it's convenient, or simply give us a call right now: 866-758-7888 and one of our sales team will gladly discuss your needs.
For putting greens, bocce ball or tennis courts, pool surrounds, full landscape surfaces, deck, patios, rooftops and more we are always happy to answer your questions.  Synthetic grass has come a long way since being introduced to the market and we have numerous samples to show you.  Save yourself time, money and energy by getting your specific system today.