Today we would like to share a few landscape ideas to increase home value.  Being in the business of installing artificial turf we have a great opportunity to help home-owners improve the value of what is often their most valued asset, their home.  We are all aware Vancouver is an expensive city to live in or near.  "Vancouver is the third-least affordable city in the world for a home." according to Gerry Marr of the Financial Post and quoted in the Vancouver Sun on January 26, 2016.  With these statistics you may not be looking to increase the value of your home investment but as an investment you want an easy, manageable landscape that holds its value.  So here are some ideas: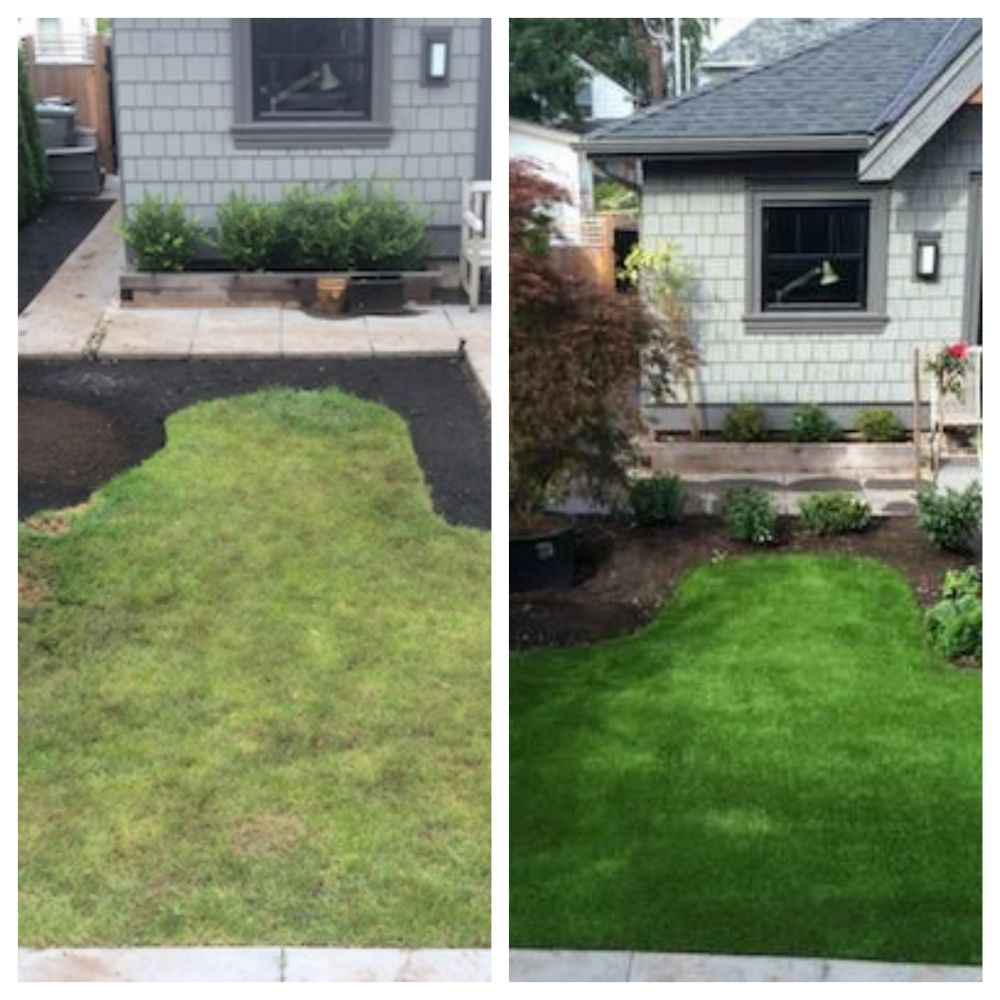 This is a small yard where we have taken out the natural grass that appeared patchy and replaced with artificial turf that will be green all year.  With a few shrubs the yard quickly becomes a great space that no longer requires watering the grass or mowing.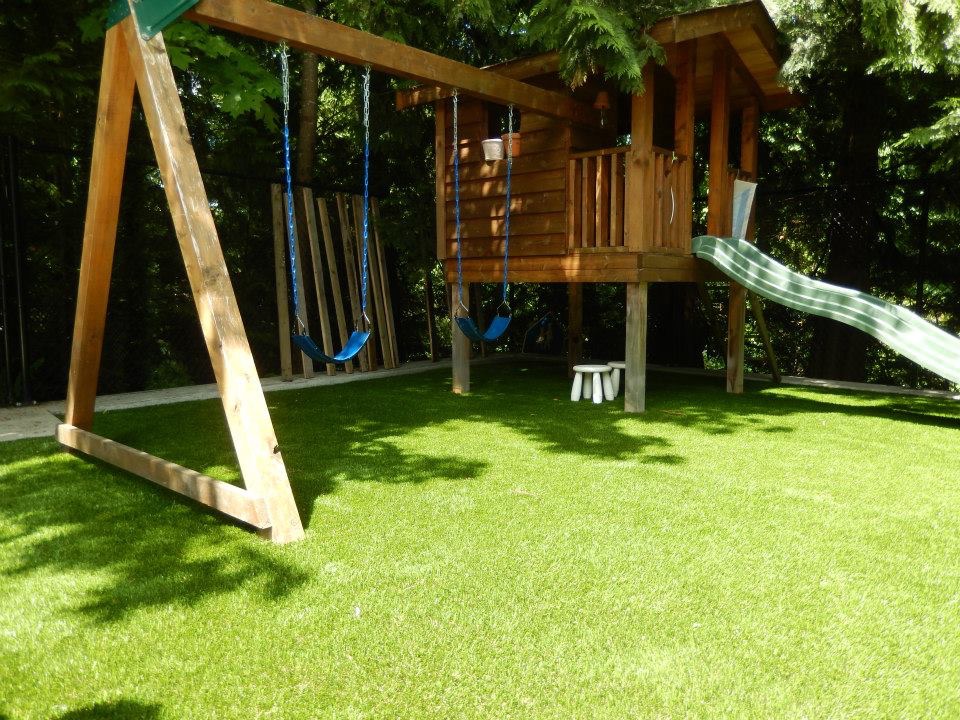 A play ground area where the kids can play safely with no grass stains, mud or puddles.  Our playground systems have a safer fall ratio with the cushioned underlay that helps prevent injuries.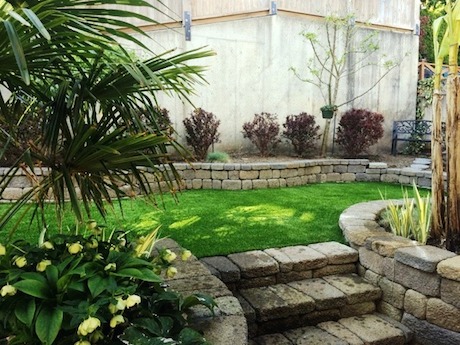 Adding brick walls and walkways, some shrubs, bamboo, hedging and shade trees breaking up the space creates a quiet, cool oasis. With synthetic grass you no longer need to worry about lawn mowing equipment, pesticides or water restrictions.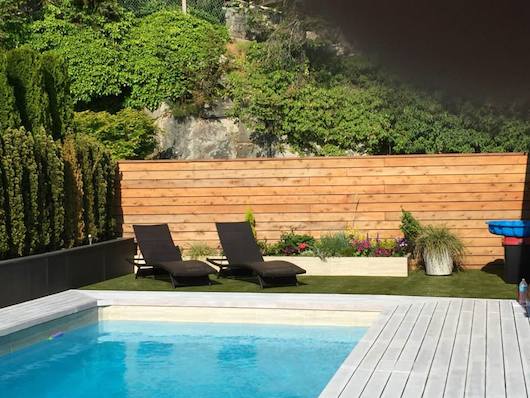 If you have the room to install a pool or hot tub you can add a flower box, potted plants, shade trees and a green space with SYNLawn SYNRye.  No grass clippings or dirt in the pool and you get to relax!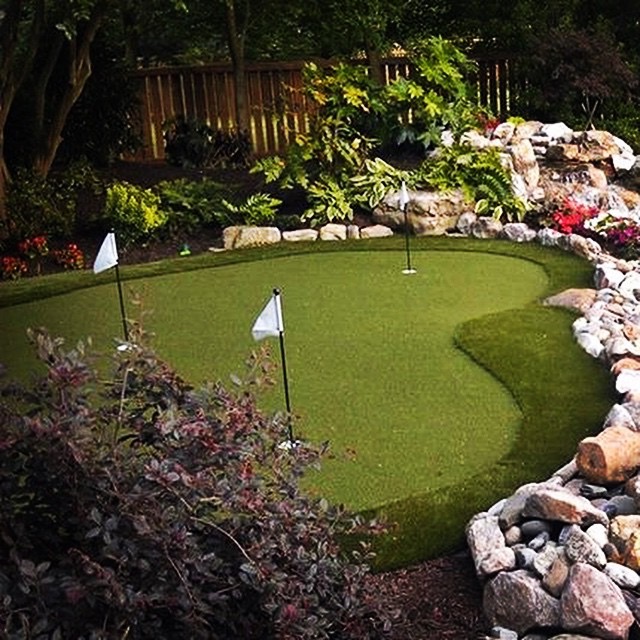 Natural rock work, shrubs, flowers and a SYNLawn® backyard golf putting green is perfect for entertaining and relaxing while increasing the value of your home.
Many home owners enjoy the luxury of owning pets.  Dogs love to dig, after all they want to bury their bones but holes are unsightly let alone the dirt your dog drags in.  Female dogs leave rings of dead grass in natural grass that need patching repeatedly.  With a SYNLawn® pet installation you eliminate the appearance of patches in the grass, holes dug, ticks and other pests that a dog brings into the house, puddles all allowing you more free time.  You will save water and help keep the environment cleaner.  Your dog will love its freedom even if he/she is confused as to where to hide that bone.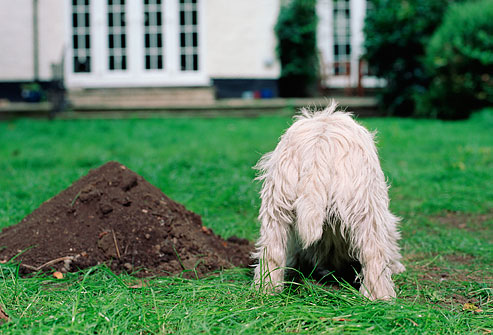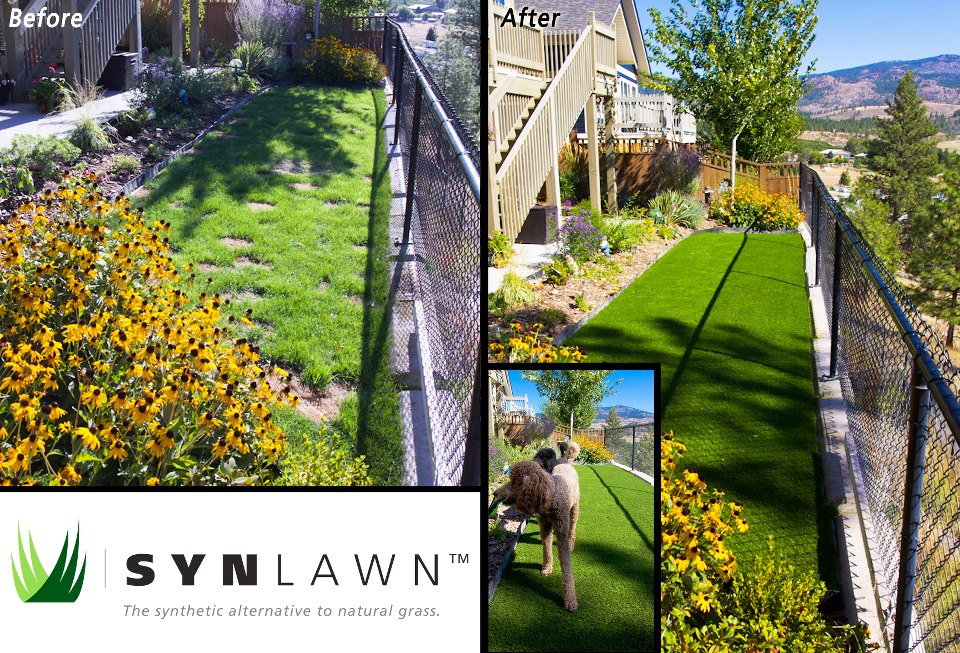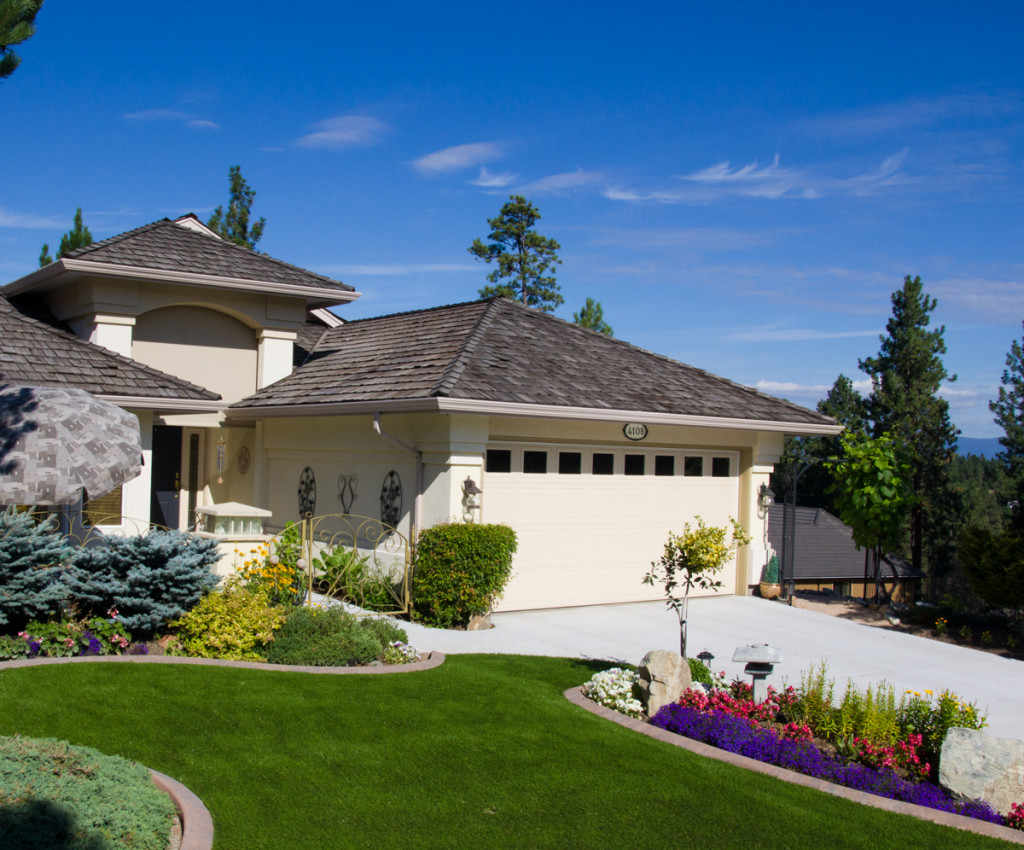 Creating garden space with colour and diversity gives contrast. There are many varieties of bushes that are easy to maintain and do not require constant watering.  A colourful border of flowers, some rock work and shade trees with this SYNLawn® synthetic grass add value and curb appeal!
With artificial turf you can create any design without the hassle of edging your grass. Breaking up the walkways with tiles that have grass between adds a rolling effect, bringing in some colour with seasonal flowers and varieties of shrubs allows you more free time.
Increase the value of your real estate by giving us a call for a no-obligation consultation and let's discuss your landscaping ideas.