Chafer beetle lawn destruction throughout the lower mainland and surrounding areas of Vancouver are the hot topic for any property owners right now.  Lawn damage from grubs, the chafer grub in particular are evident everywhere when you understand what you are looking for. The damaged grassy areas, lawns of home and business owners has been on the increase for years but up until recently was not receiving the attention it needed.  The problem is it may be too late to resolve this issue.  There is one permanent solution though.
Despite municipalities, cities, landscapers and gardeners telling the public that keeping your turf healthy will prevent infestation the truth is it's not helping. The City of Vancouver recently posted an article recommending a "vigorous maintenance routine involving aerating, detaching, fertilizing, deep watering and mowing." The fact is chafer beetle LOVE healthy roots! These are beetles that fly. They are going to continue spreading their damage by moving from one healthy lawn to another.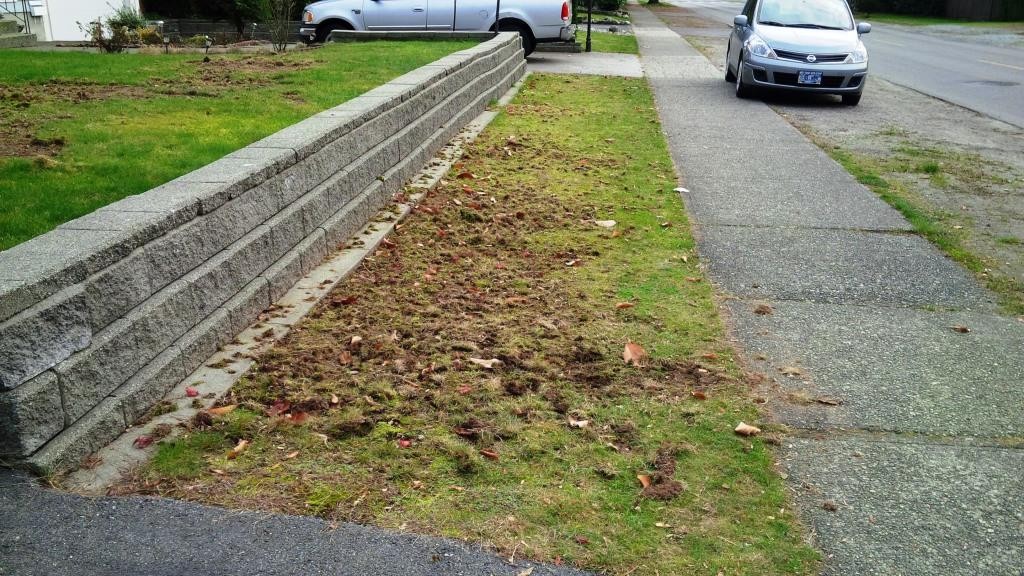 The damage occurs once the beetle lays eggs in the grass, the eggs hatch into chafer grubs and the grubs munch on the roots of the lawn. The end result is a lawn that feels spongy, appears to have tunnels underneath (which, in fact it does) with dead grass due to the roots eaten.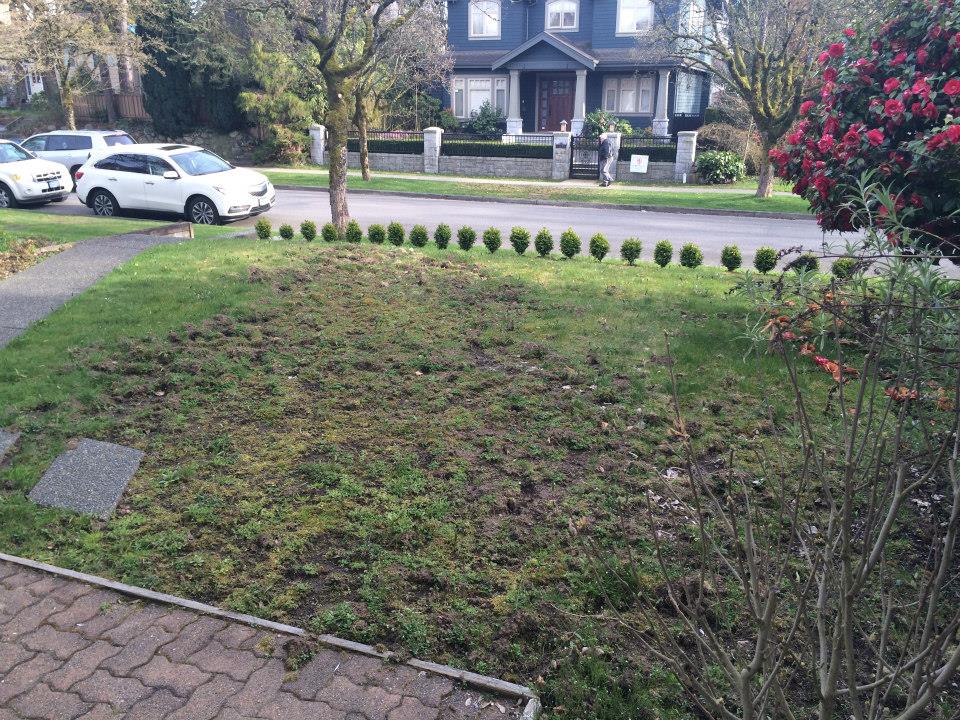 Skunks, raccoons and crows love feeding on the grubs. It's a delicacy for them. Unfortunately these pests carry disease to domestic animals and can be very vicious as well. You definitely do not want your pet getting tangled up with them!
What we recommend as a long-term solution of course is to have us remove the soil that contains larvae from the chafer beetle, prepare the ground for proper drainage with a foundation to install one of our synthetic grass systems that is guaranteed for years. This will give you the peace of mind, eliminate the need to water the lawn or have your grass dry up, save time and the environment not needing to use lawn equipment with emissions that pollute the air and look beautiful. You can choose a playground system that is safer for your children's play area, a dog run that helps control the odour, holes dug or urine rings in the grass, a putting green to practice golf putts on and so much more.
SYNLawn has an exclusive EnviroLoc†µ Backing System which helps extend the product life and is 60 – 70% green by weight. This system does not allow pests or pets to penetrate. Our products are also LEED certified which is important for property owners concerned about our environment.
Together let's keep Vancouver green, your property beautiful and energy efficient and rid the chafer beetle.
Call us or submit your name for a free consultation with one of our qualified professionals.