"Today's artificial grass is like a carpet for your front yard. It's good for homeowners who have kids, snowbirds who don't want to pay for maintenance year-round, properties with drainage problems, north-facing lots that don't get a lot of sunlight — and even condos"Read more about the transformation of this East Vancouver penthouse deck that many are raving about.  Your deck can be paradise with a little imagination, and help from SYNLawn.  From a concrete surface to lush-looking grass that feels soft, looks natural and never needs watering.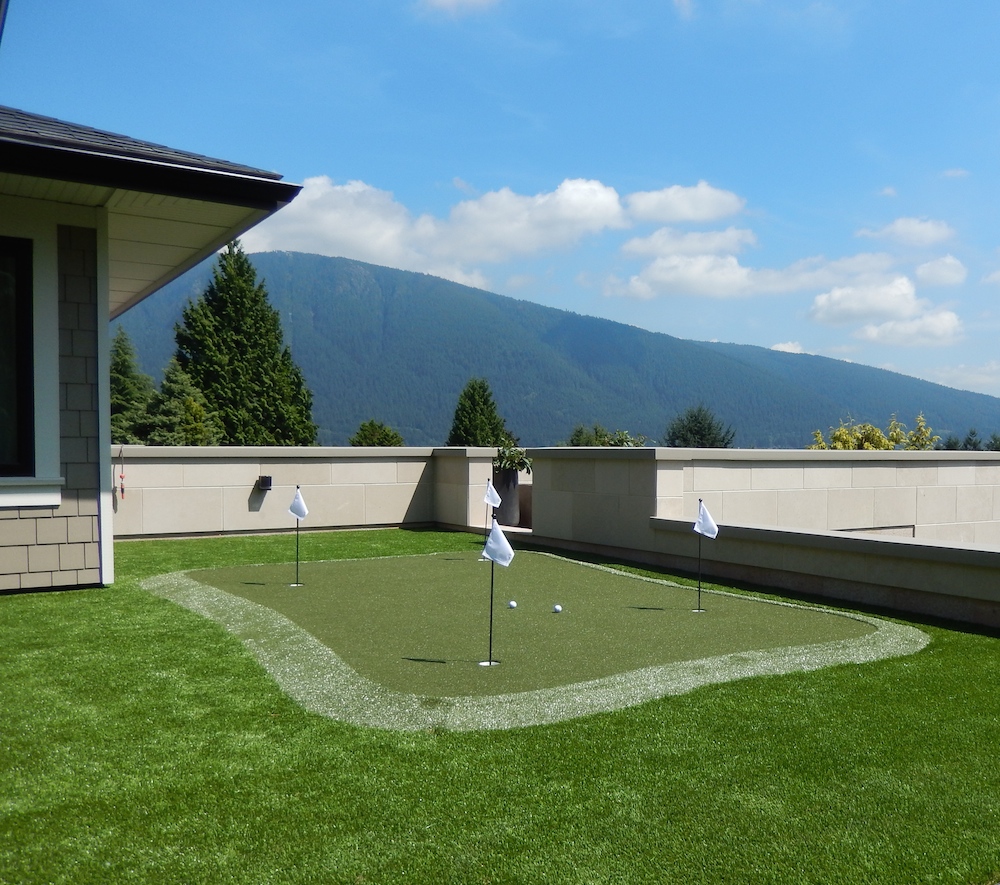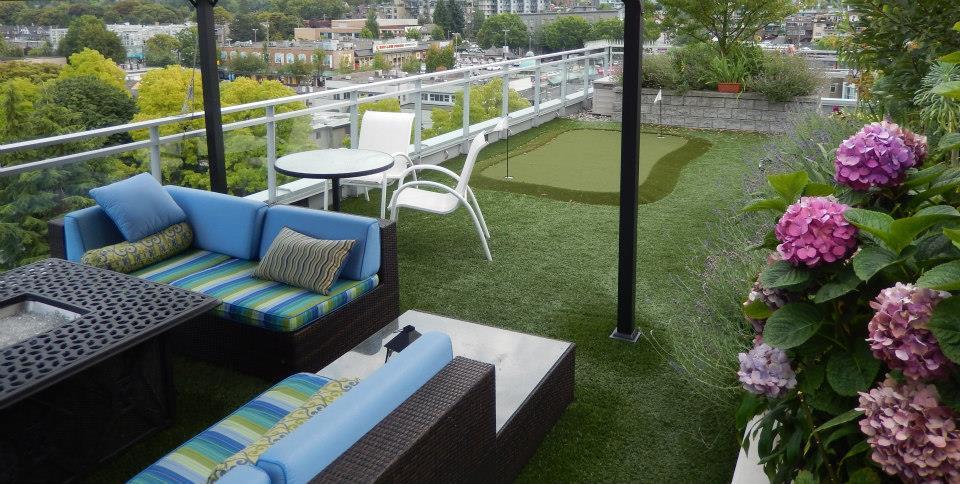 SYNLawn synthetic turf is manufactured with a Class 1 Fire Rating to allow you, the owner peace of mind.  In Vancouver a SYNLawn decking system installed by our experts is under warranty for 15 years.  With many varieties of grass to choose from and depending on the size of order a choice of colours you can create a personalized heaven in the sky.  To view the varieties of grass click here. Our HeatBlock™ technology allows comfort for the bare toes on hot days!
A deck is not just an area to step into to look at the view or store the extra's you have no room for indoors.  No matter the size of your deck, or even a flat rooftop we can create a little oasis for you.  Start designing from the ground up with quality that lasts.  Add some decking furniture, an umbrella, beautiful potted plants or trees, perhaps a bamboo room divider or wall and wow you have paradise on the deck.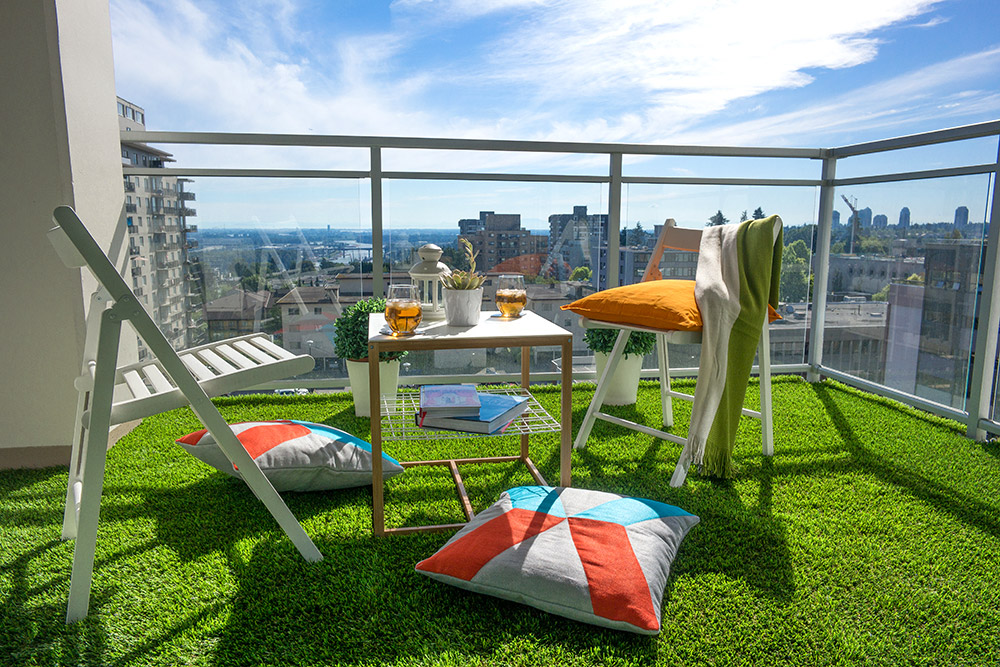 Vancouver is known to have the highest real estate value in the World.  If you are paying for the space, beauty of living on the West Coast and magnificent view it's important to maximize your investment with quality products.  An investment in SYNLawn synthetic grass will outlast, outperform and look better than other competitive turfs in the market. We have the BEST performing turf in the industry.  We stand behind our product.  We manufacture our own product.  We have installed over 25,000 synthetic grass systems in North America and are in business for the long haul.
If you rely on great customer service, quality products and a business that stands behind what they sell give us a call.  We would be happy to provide a free consultation to help you determine how you can retain or increase your real estate investment and enjoy luxury in your backyard, on your deck or even on the roof.
Call one of the phone numbers listed on our website and we will arrange a time to meet or answer your questions, or submit your name and email address in the consultation box so we can get back to you quickly.  Thank you!