If you are looking for landscaping ideas for your backyard design or to spruce up the curb appeal of your front yard here are 5 reasons to install artificial grass:
Save money and increase the value of your real estate investment.
Protect your health.
Save our environment.
Enjoy your time relaxing more instead of gardening, mowing the lawn and worrying about landscape problems.
Protect your lawn from Chafer beetle, grubs, pests and rodent problems.
Let's look at each of these reasons and how they all tie together.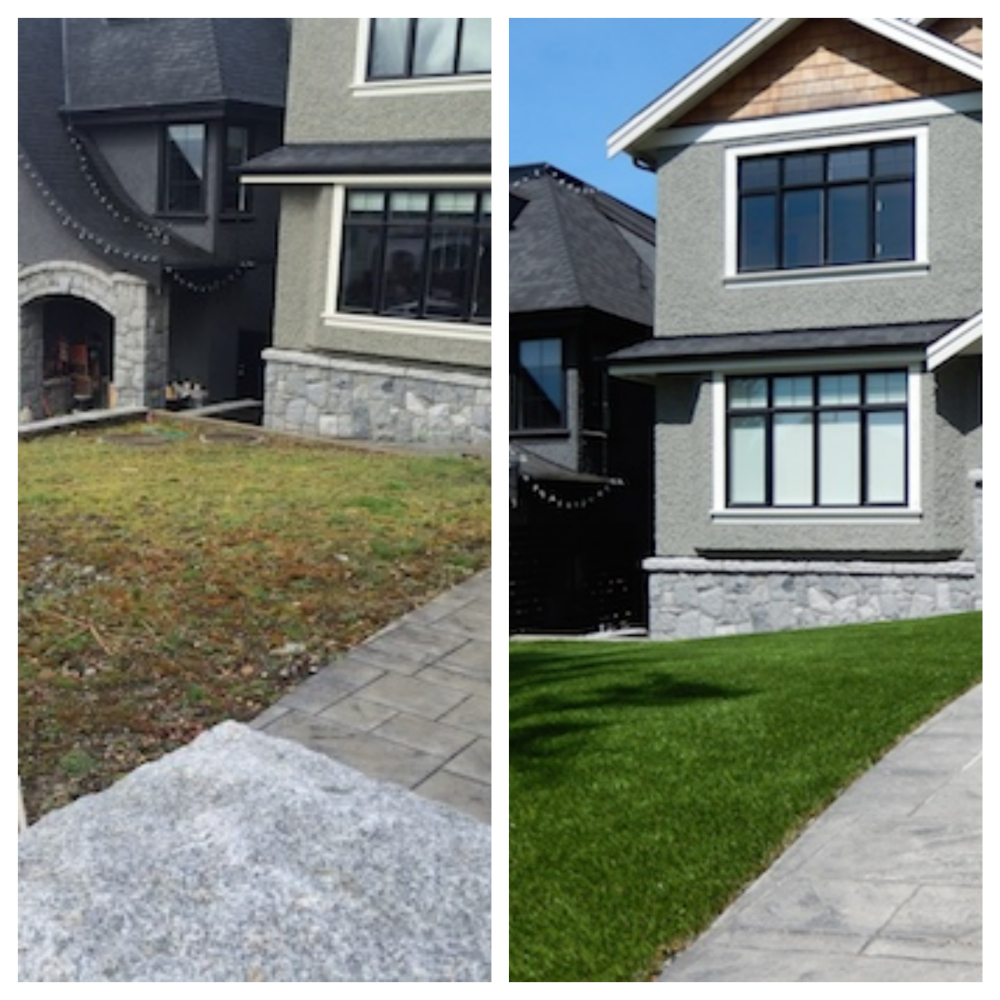 Which yard do you think has better curb appeal?  Does your first impression make a difference when looking to invest in a home?  The natural grass lawn to the left in the picture above requires some serious lawn maintenance repair to bring it back to life.  The soil quality looks poor, there is moss growing, it requires regular watering which could mean an underground irrigation system, annual fertilization, pesticides and the list goes on.  The artificial lawn shown on the right was an installation done by SYNLawn® West Coast and has a 15 year warranty (best in the industry).  It will be green all year long and requires very little maintenance.  In a matter of a few days it increased the market value on this home!  Was this a wise investment?  We think so!
Real estate is often the largest single investment made, especially for home buyers.  The exterior of a home or business is the first impression people have for what to expect inside.  Landscaping designs add a personal touch and can make a statement that speaks volumes as to how you care about your property.  This is why we take time to discuss your wishes as well as offer our expertise in creating a design that attracts attention, is easy to maintain and allows you to feel confident the investment you make will last for years to come.  We are here to help!
Below, this was a very simple install with some landscape creativity.  Trees, shrubs and a flower bed add colour and improve the appearance.  With the right choices for easy maintenance your front yard can be transformed within a few days.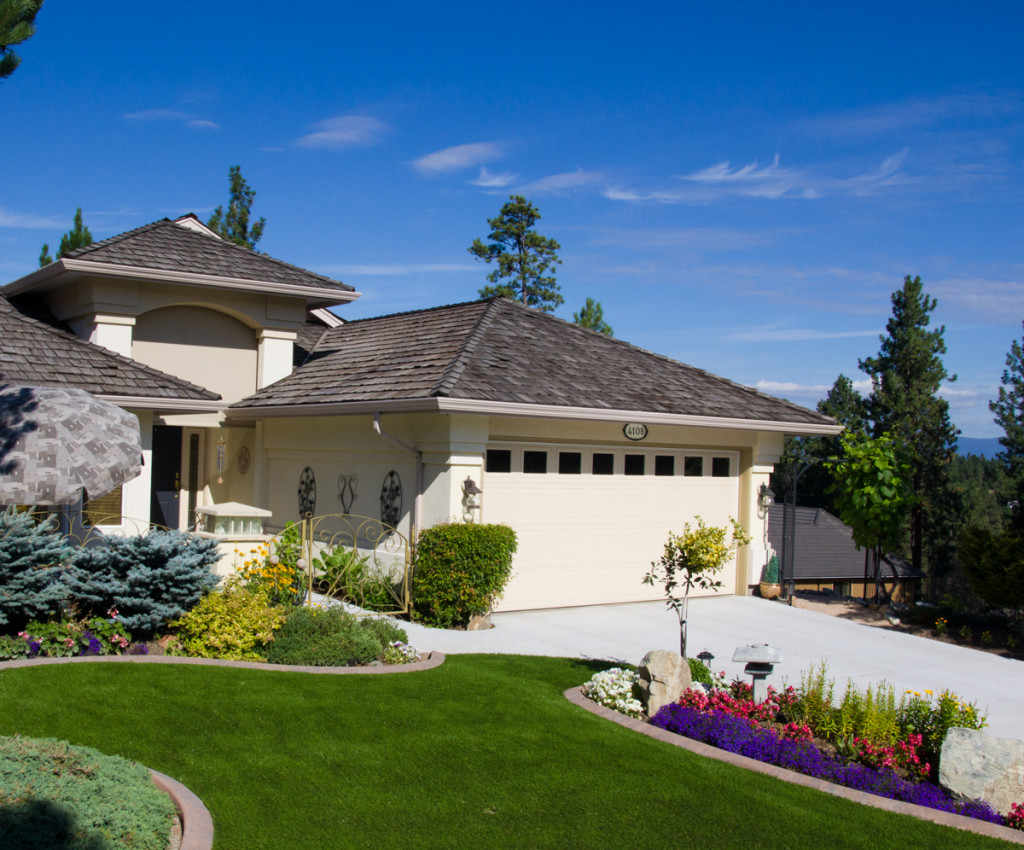 Choose easy to manage plants that will wow your neighbours requiring little gardening skills.  At SYNLawn® we partner with amazing landscape designers who have years of experience and expertise to design outstanding earth friendly xeriscape yards.
2.  Feeling optimal in excellent health allow you to live fully.  If you suffer from grass allergies you likely dread the Spring.   Hay fever feels like you are fighting a cold consistently.   Mowing the lawn can be an impossible task.   Even neighbours mowing their grass has an affect.  Another important factor in regards to our health we may not even think about is the importance for conserving water.  Everything we eat requires water one way or another.
Do you drink coffee?  Di you know it takes approximately 55 gallons of water to produce the coffee beans for one cup of coffee?  It can take 25 litres of water to grow one potato.  For optimal health we need to drink at least 8 glasses of water daily.    Only about 1% of our Earth's water is drinkable  and it is predicted that within 10 years 2/3 of our world's population will be affected by a scarcity of water.   We are already witnessing the affects of water shortages right here in Vancouver!  Individually, as property owners we can help save water by limiting the amount we irrigate our lawns.
Our landscapes can appear green while making a huge difference in the world one yard at a time.  Landscaping can account for up to 50% of water consumption in any given area.  With fake grass, synthetic landscape systems you eliminate the abuse of water usage.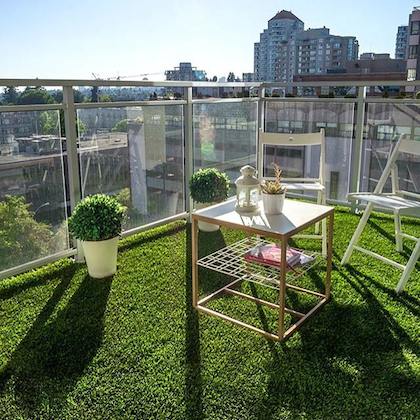 You can have the look and feel of luscious grass underfoot without consuming thousands of litres of water for irrigation every year.  This balcony/deck allows this resident to enjoy the outdoors with this simple installation of artificial turf.
3.  Environmental issues such as saving water is only one benefit towards synthetic grass being earth friendly.  Something many over-look when considering artificial grass over natural grass is the affect of pesticides, fertilizers and the use of lawn equipment has on our environment.  Carbon emissions, fuel consumption and chemicals leave an imprint.  At SYNLawn® our products are 100% recyclable.  Your pets and you do not have to worry about the effect of chemical pesticides on your health or well-being.  There won't be any mud tracked in either!  Synthetic grass has come a long way since first introduced into the market with sports fields.  There are many grass varieties to choose from now.  Our products are LEED certified which can contribute in areas of water efficient landscaping, recycled content, rapid renewable material and innovation in design.  As the only artificial grass company that manufactures, distributes, installs and warrants our products you are guaranteed the best.
4. There never seems to be enough time to do the things we want.  We understand how valuable your time is and time is worth money, right?  If you could relax and do what you love on your days off instead of caring for your lawn how much time could you save in a year?  If you didn't need to hire a landscape business to manage your lawn, be concerned about what hours you can or can not water and still have an amazing landscape to show off what would it be worth to you?
Considering the cost of an artificial lawn  it is important to remember how much time and money you save over 25 years.  Lawn equipment, weed trimmers,  seed, pesticides, fertilizers etc. all cost money and require your time or the cost of a landscaper to maintain.
We were with some of the best landscape designers in the industry.  We do it right from the beginning with the best materials available.  We can be as creative as you want installing a system that is unique and personal.  You add the touches that make it personal.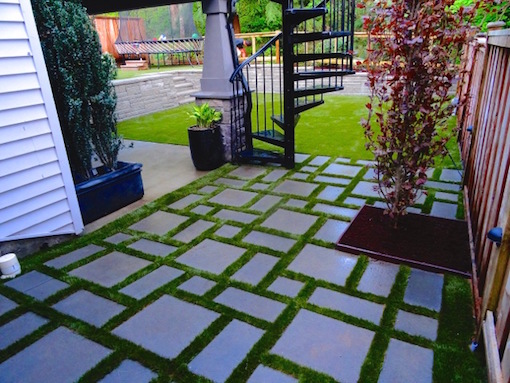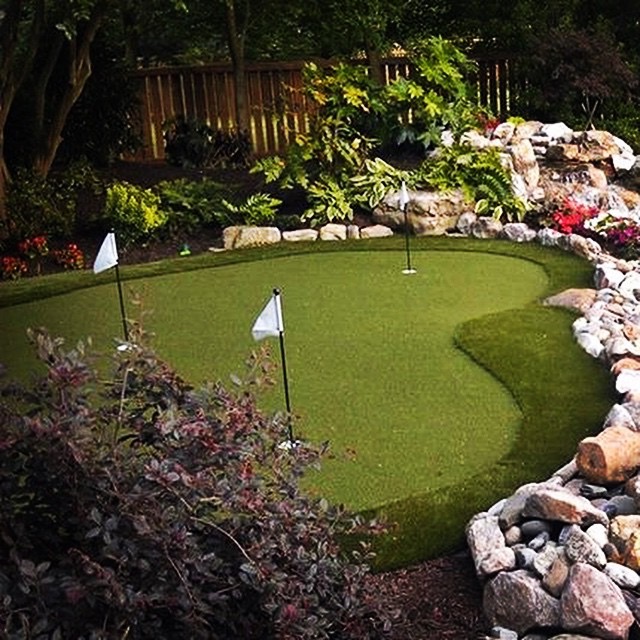 5.  With the Vancouver area showing displaying dead grass as a result of grubs that rodents and birds feed upon it has become an unsightly scene.  Where you see a flock of crows feeding on the grass and the vegetation appears as though a roto-tiller has dug it up the culprits are likely European Chafer grubs.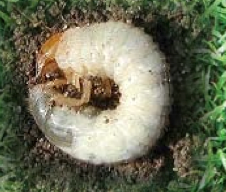 We touched upon the benefits of not using pesticides, chemical fertilizers and the over-use of water for landscaping above.  The issue of chafer beetle grubs within the lower mainland has become a huge problem that is not going away.  Many sites will recommend nematodes and irrigation with regular good management for lawn maintenance as a possible resolution.  The fact is once your lawn has been infested with these grubs that eat at the roots of your grass it is essential to remove the contaminated soil.  Even removing the soil and laying sod is not guarantee the problem won't return.  These beetles, once in your area will continue to lay their eggs annually.  The only solution in our opinion is eliminate the possibility of re-infestation.  You can choose from many of our grass varieties (Fescue being one of the most popular) and we will be happy to look after the rest.  We have the best artificial grass for dogs, safest playground applications for children. backyard putting greens, perfect pool or hot tub surrounds, landscape ideas galore that are part, pet and water friendly so what are you waiting for?
Give us a call today:  778-999-6492 or 778-246-2210 and if you live outside the lower mainland area call 866-758-7888 or fill out the information for a consultation on each page by clicking onto the "Contact us Today for a Free Consultation".  We would be happy to help you save your time, money, health making the environment a better place to live.
Earth, water and pet friendly synthetic grass systems!